Today I used the last of my trainings I had on my stamp card.
Tomorrow might be a day off and after that I will try a new gym which just opened.
The times are very convenient for me, it is cheaper and I enjoy mixing it up. One benefit I noticed if you go to a new gym is that classes can be very empty which means the trainer has a lot of time for you and sometimes it can be also a 1 on 1 session.
Today there was a guest trainer and we did some really fancy stuff where I do not even know the names of the techniques.
It was a choke and the set up was a bit like a triangle.
The main difference was it was a pressure choke. It was "fun" to practise but it does hurt after a while.
After that we did some rolling in as usual. Also as usual I did some good stuff and more bad stuff but this is why I wear a white belt.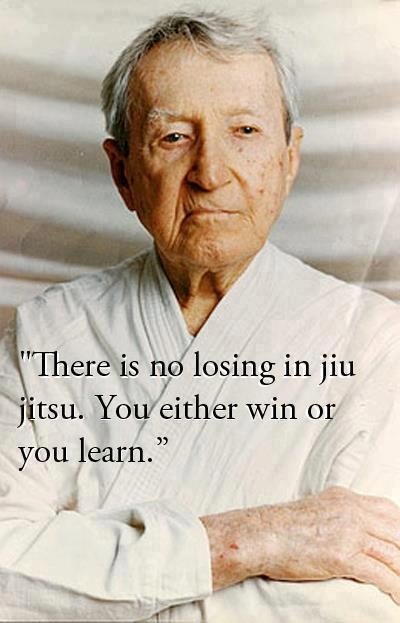 source
And I feel I learned today. Training was fun the last week which is good as I bitched around a bit in my last post.
Dont worry the bitching will be back for sure at one point ;-)