Another active day that's most proberbly not over for steps yet, but its 8pm and we just got a big bag of Beautifully grown and cured Blueberry
So I will do this now whilst we play more Civilization 5, and I enjoy this Inica
joint. And most likely walk another few kms before I sleep.
Today was great, woke up at midday and after an hour I went to do some work. Just 2 hours and now nothing to do until a few days.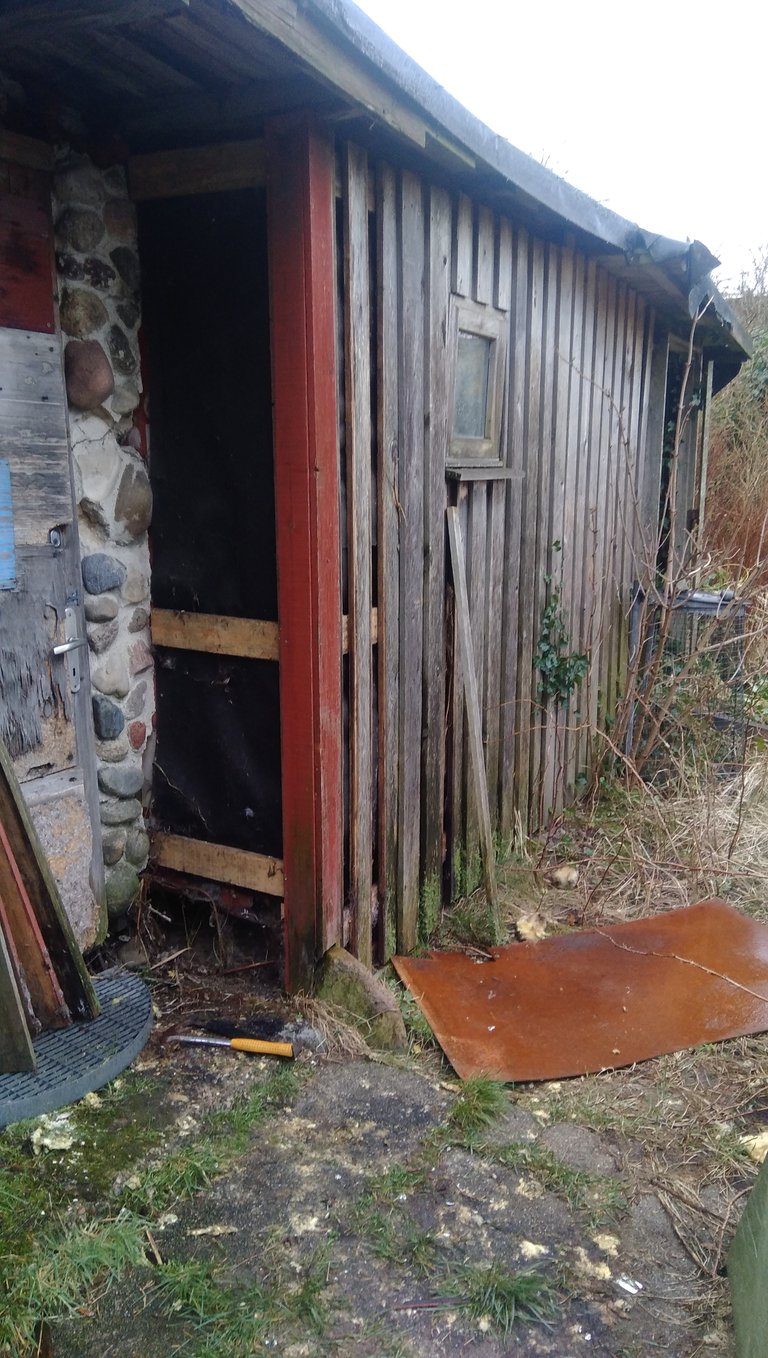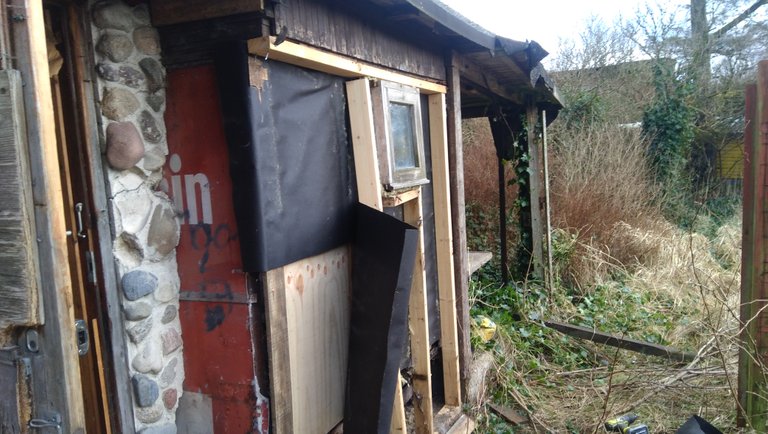 It was almost like a leaking waterpipe falling from the ceiling but it was just a huge amount of rain we had yesterday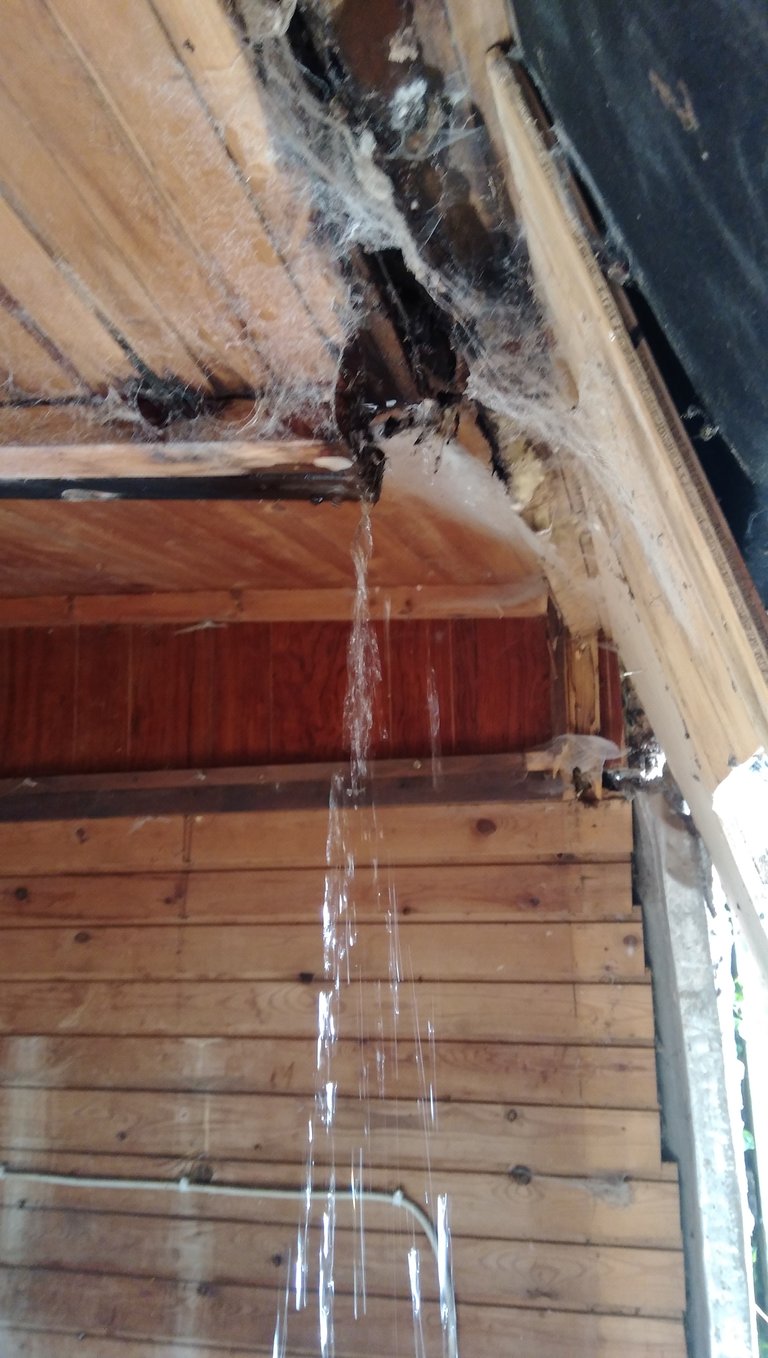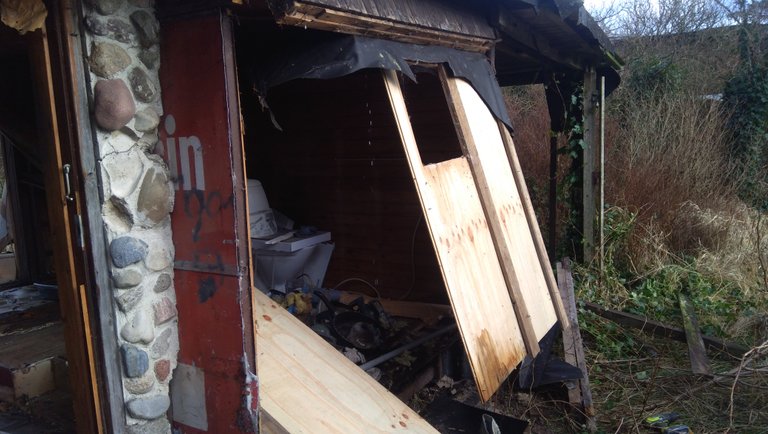 ---
This was the old compost toilet on its side that needed breaking up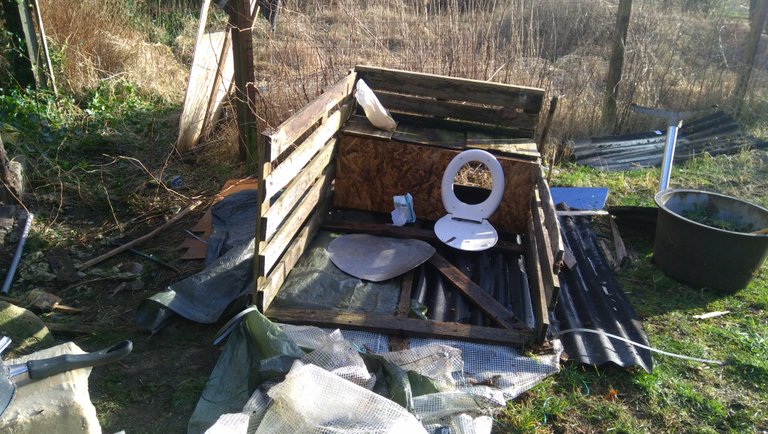 Next part to take out what was possible..
We shall leave the floor until last so its easier to clean up rather than from the ground.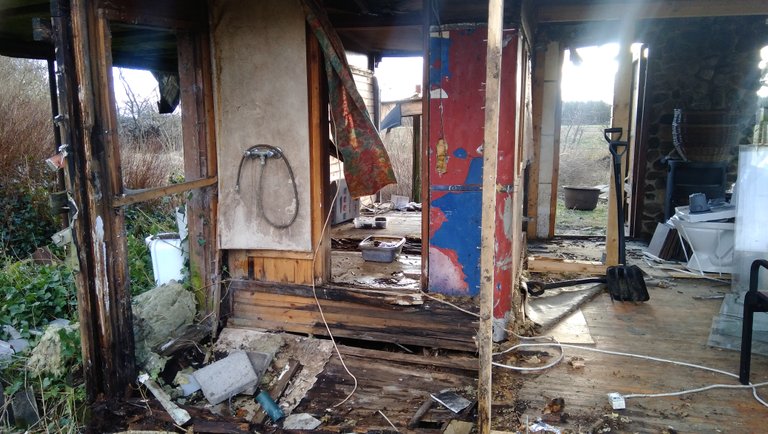 I went to check the roof to see if it was worth the start that but theres no point until we start a bonfire or get a container here.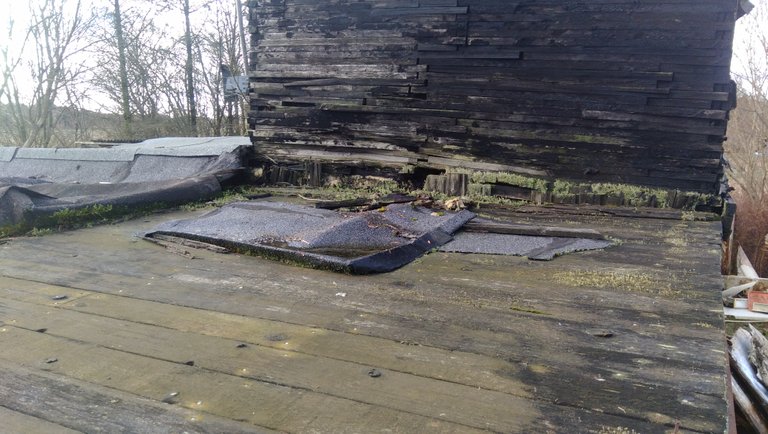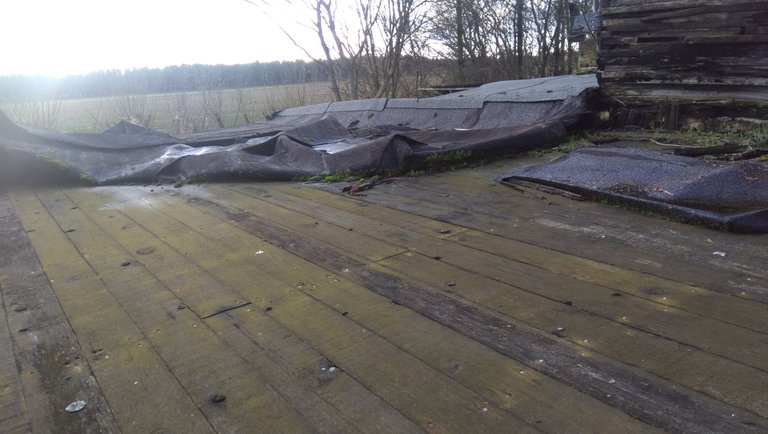 ---
After getting paid and sorting out finances and some blueberry, I went to carry on at the wagon and took tiles from the old house to use in prep for the woodoven. I've not got permission yet but inviting it and manisfesting it to come by preparing.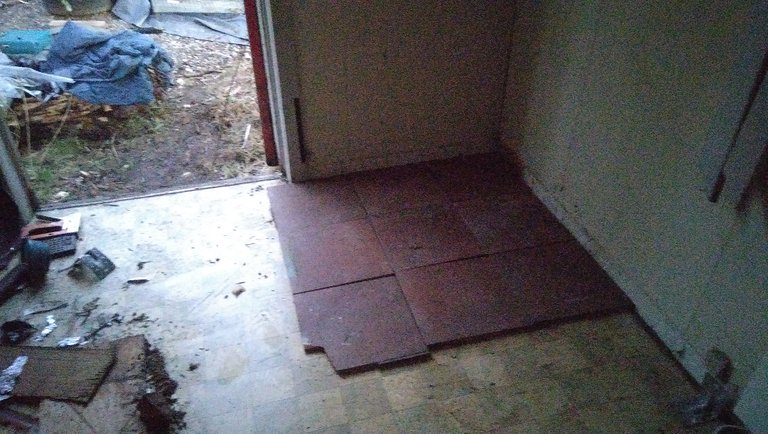 I actually tidied up outside more as it was well needed, and then took the single bed inside and layed it on pallets. Theres still some belongings of the owner that need to stay inside so they are in blacksacks under the new bed.

Re-arranging and cleaning at the same time!
Outside.
A neighbour had taken a trailor of crap to the dump and I had a scout around a few days ago to see what needed getting rid of. Found a tent that was under the soil and some other bits, and today I tidyed up from making the wall.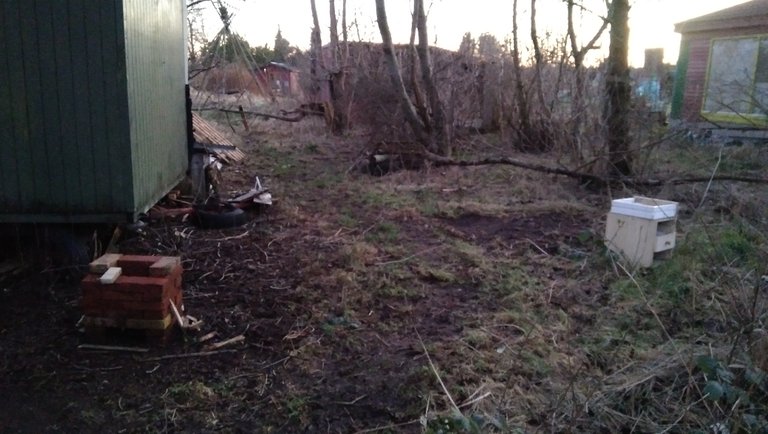 Space! I noticed Dafadils popping up, but tonite will be minus 6c which will slow em down, maybe winter is late!
Ill end this post with a bottle of mysterious liquid. My guess is that somehow it it cactus fruit wine because I seen some made before in Spain and thats that unique colour.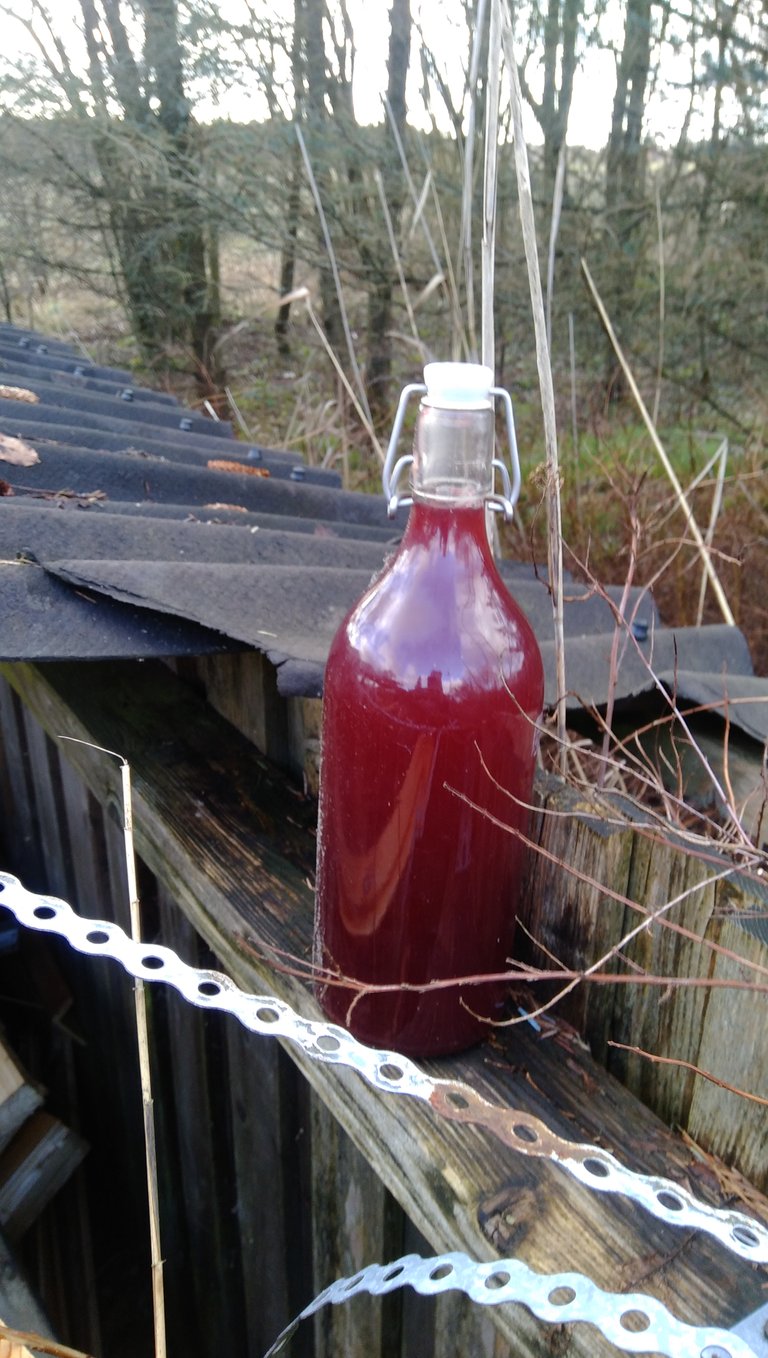 Have a great Day!


16305

Home Improvement, Walking, Yard Work