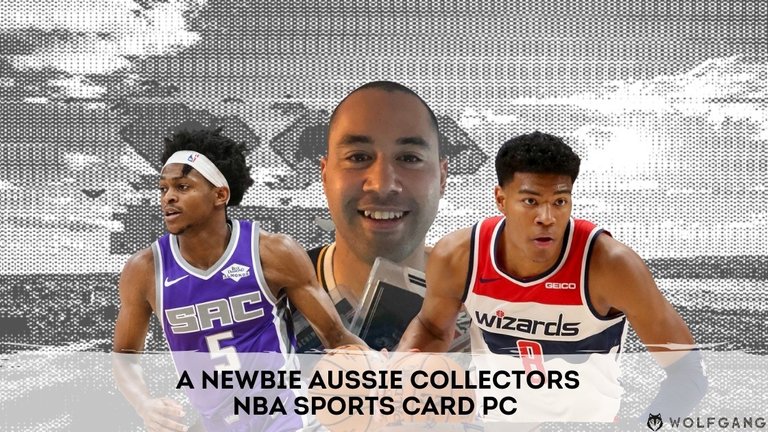 I've said it before and I'll say it again, the culture of sports card collecting is exploding worldwide and it feels nowhere more so than here in Australia.
I for one have been totally absorbed for the last three-four months I've been in the hobby.
Considering the length of time some have been involved, I'm still a 'freshie' when it comes to the hobby and still have so much to learn about.
Back in early April I wrote an article' showcasing my top-10 favorite NBA sports cards from my own PC.
This was before I jumped on camera and now through the Wolfgang Sport Youtube channel I've showcased my top 5 favourite PC cards.
Related: What's a Box Break? The explosion of a sports card collecting subculture
Check out the video to see me showcase my favorite cards of my PC so far. 
COLLIN SEXTON 2018-19 NOIR SPOTLIGHT SIGNATURES 84/99
LUKA DONCIC 2018-19 PRIZM BASE ROOKIE CARD
RUI HACHIMURA 2019-20 PRIZM ROOKIE SIGNATURES
FOX/ISAAC/ MARKKANEN/NTILIKINA 2017-18 QUAD ROOKIE
JA MORANT 2019-20 NET MARVEL
I'd love to hear and see some of your favorite spots cards. Feel free to let me know in the comments below as I'd love to hear from you. 
Make sure as well to subscribe to the Wolfgang Sport Youtube channel and keep up to date with the latest in sports card and culture content.
Peace out. 
Sign up to the Wolfgang Sport Youtube Channel and watch the full breakdown here.
Keep up to date with the Wolfgang Sport podcast 
My passion for sports led me to create Wolfgang Sports in 2017 as a way to connect American & British sports culture. 
My writing is driven by a fascination for sports culture focusing on popular culture, rookie players, data analytics and sports card collecting.