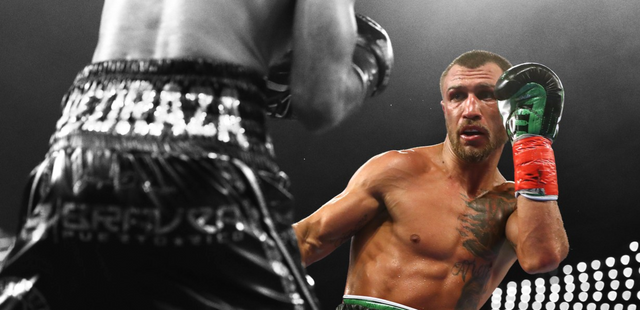 img
Vasiliy Lomachenko is cursing his latest bout with Luke Campbell. He loves fishing and hunting but his training regime is getting in the way. Much has been made of Lomachenko's traning methods before big fights. Alot more running than sparring, solo tennis and memory training. He used to dance when he was young and gymnastics also gave him quick feet. Lomachenko has now got 4 titles at 4 different weights and all of this in 9 fights. In total he has won 12 fights and lost one. He is currently the unified lightweight world champion, having held the WBA (Super), WBO and The Ring magazine titles since 2018, and previously the WBO featherweight and junior lightweight titles between 2014 and 2018.

Lomachenko is coming to the UK at the weekend to raise his profile this side of the water. All his fights have been the states and he is a big fish to promote over here. This guy is a class act. He has every trick in the book. The fighters he has beat before could not believe how good this guy is. And these guys are not journeymen that Lomachenko is fighting. These are world champions. One world champion he beat admitted he was so tired after the 4th round that he could not go on. Lomachenko is always there. He is not only in control in what he is doing but he is also in control of what the opponent is doing. He is like Mayweather in this way, working out little chinks in your armour when a punch is thrown. The next time you throw that punch he has an answer back. In the end he just smothers you.Jorge Linares said the worst thing he did was hit him a clean shot because it woke him up from going through the motions and he just went up a gear and that was that.
He feints and you think he is going to hit you. You tense up and the hit doesn't come. If you lead your guard down for a second it comes so the fatigue is more mental than it is physical.
It is thrilling to watch. Just constant jabs jabs punches. No let up. Just constant. Many of the fighters just go down against him . It is mad. I have never seen anything like it. Just watch some of these fights to see Lomachenko's relentlessness. It is unreal! This is the best boxing highlights video I have ever seen of a fighter. He just basically bates the living daylights out of all these guys.

img
So this weekend he fights British olympic champion Luke Campbell. Luke has been telling the press he is fighting 3 people at once to prepare for the fight. After watching the video above I may take my chances with the 3 people. This guy is gonna nail him. He's a different animal and the greatest ever in my opinion.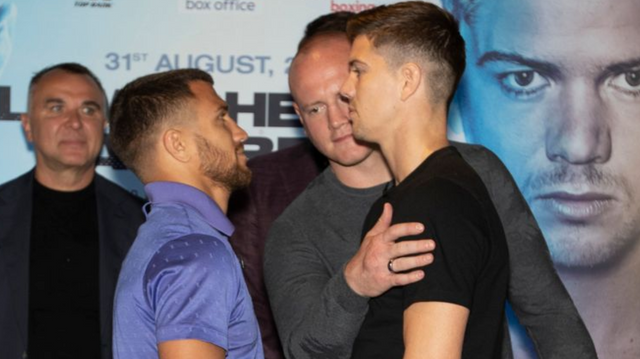 The Ukrainian sensation takes on Luke Campbell for the WBA 'super', WBC and WBO lightweight titles at The O2 on Saturday, live on Sky Sports Box Office. I know I will be watching it. I will give Luke 3 rounds.