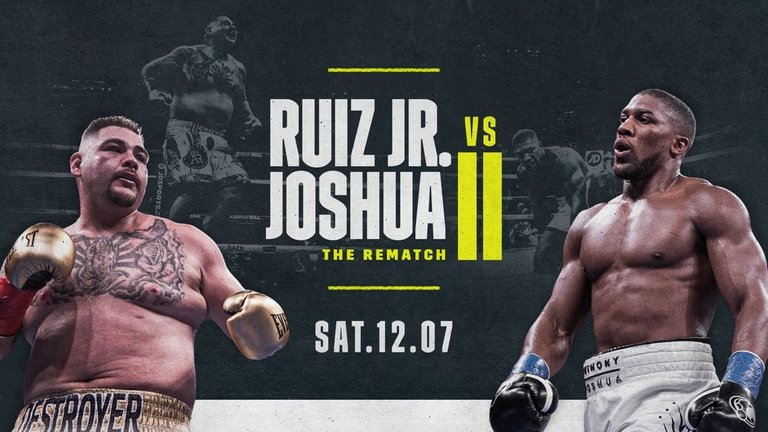 source
This Saturday marks the second fight between Anthony Joshua and Andy Ruiz Jnr also known as the "Fat Mexican." No one gave Ruiz any chance as he doesn't look like an athletic specimen compared to the muscular body of Joshua. Looks can be deceiving though and people were left shocked after what happened in the first fight.
I don't think the second fight will be any different if I am going to be brutally honest. Joshua looks the part and talks the talk, but has a glass jaw. I you can't take a punch then you wont amount to much as other boxers now know your weakness. Joshua was put onto the canvas 4 times and was saved from a fifth by the referee.
I watched the fight again tonight and it wasn't even close. This was a hiding and so one sided I can't see Joshua winning the rematch. Joshua can train as much as he likes but if you can't take a punch then there is no point. Ruiz knows this ad only has to land a few combinations and Joshua is right back to where he was in the first fight.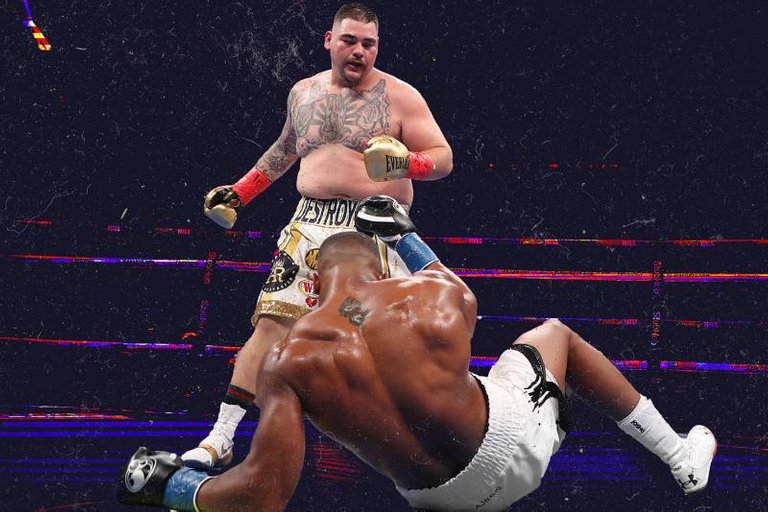 source
Joshua seems like a nice guy, but he is no heavy weight champion. Frank Bruno had the muscles and that is all he had and failed miserably against decent fighters. Joshua is in the same bracket as losing to Ruiz was not meant to be part of the script.
Boxers are protected so much by the various promoters it is hard to see who is fake and who is real anymore. The Klitchko brothers were a joke along with Tyson Fury and now we have Ruiz who doesn't fit into the mold of a true heavyweight in what we would think.Muscles don't knock people out especially if they are the fake show ones gained from using steroids.
I am not saying Joshua has used steroids as it is possible with the correct training and nutrition to look like that, but he packs no power. Ruiz rode a few punches and was dropped once and that was the start of Joshua's downfall. The only way Joshua can win this fight is by knocking Ruiz out early on before Ruiz lands anything telling on him. Joshua can't take Ruiz's power and this should be interesting to watch.
Boxing is a sport I used to love and would stay up till the early hours watching a title fight ,but have no interest anymore. Promoters and over hyped fighters have wrecked it and why I find it refreshing to see someone given no chance, bully and out box the fancied opponent. This is a promoters worst nightmare as this was not part of the plan.
This fight is crucial for Joshua as if he loses what is his next fight? He literally can't afford to lose on Saturday otherwise his career is in ruins. He is desperate and another reason why I don't see him lasting the distance.