The 2019 AIBA (Amateur International Boxing Association ) Women's World Boxing Championships were held in Russia last October 3 to 13, 2019. Nesthy Petecio, a Filipino boxer won the gold medal in the featherweight division. She won in a split decision with 3 out of 5 judges scored in her favor against her Russian opponent.
She is 27 years old and born in Davao del Sur. She received a cash reward of 1 million pesos from the government of the Philippines for being the 2019 boxing champion.
Nesthy Petecio will also compete and try to win the championship in the upcoming Southeast Asian games this coming November. Also her AIBA championship made her as one of the competitors in the Olympics 2020 which will be held in Japan.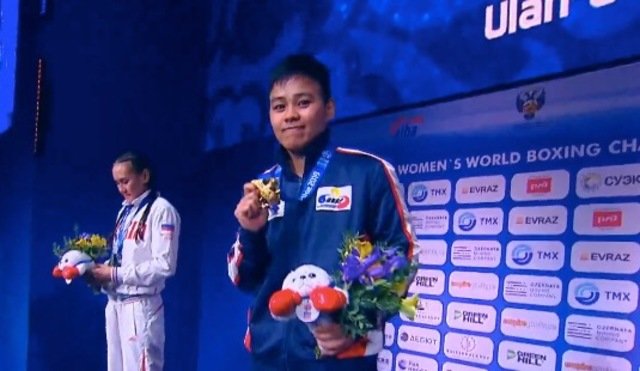 Photo source: Rappler.com