On The Matter of Steem Price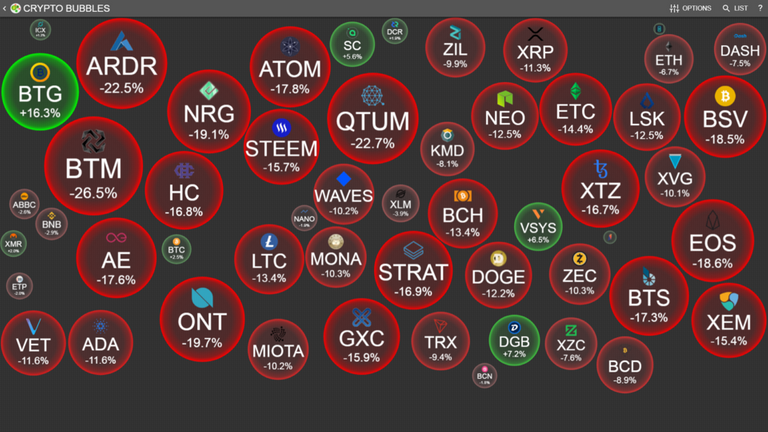 ---
This week has been really toxic when it comes to people regarding Steem price... Everyone is blaming Steem, INC and each other and really, I don't think it's anyone's fault here. Could Steemit, Inc be better and more transparent? Yes. I believe they have been improving on that front when compared to previous months. Is it their fault the price is down? Not really.
A lot of people have build up in their minds that Steem is separate from BTC and that its price doesn't really affect us, if you really believe that Steem has manage to separate itself from BTC, well, sorry but you are wrong and the market backs up this claim.
Steem right now is seeing what I would like to coin as a renaissance when it comes to development, especially thanks to the efforts of @aggroed, I believe the work made by the team he managed to put together has brought new life into our platform but it's not only him but the many other projects that are still thriving and developing in our platform left and right, everyone is announcing new releases, new tribes bringing new life to Steem, have you noticed that a lot of the people that left for Scorum have actually started to return because they find @sportstalksocial created by @patrickulrich a more attractive choice than Scorum?
Our video community is being revitalized thanks to 3speak, the upgrades to D.tube and the creation of Scot.tube. Every other week Steem Monsters is breaking a new record, last week was market cap, this week was in amount of players fighting each other and if blocktivity info is to be trusted, we have managed to maintain our daily transaction average without any major issues.
I see a community thriving with development and people that only want the best for it... Do I think Steem is perfect? Obviously not, there's a lot to improve and a lot will be improved regardless of the price, even thru this red tide, I'm pretty optimistic for the future, especially since the new financial announcement made by @elipowell last week, you should check it out if you haven't.
As you can see in the pretty chart I shared above, Steem is right there in the middle of the pack when it comes to loses thanks to BTC volatility.
Steem has lost 15.7% of value this week.
EOS lost 18.6%
BTS lost 17.3%
So of the Dan Larimer holy trinity, Steem has actually loss less % value.
The biggest losers seem to be BTM and ARDR with 26.5% and 22.5% respectively. The price being down is just due to the volatility of the market we are in right now, at least thats how I see it, especially when you see new platforms like Metalpay adding us to their platform and Steem getting an A rating for investment. I too want Steem to moon but blaming each other doesn't help, especially when the price going down is not due to general community action but due to how the market behaves in general.
Hopefully I manage to change your view a bit, maybe I didn't manage to change anything and you are just mad at me now but at least you now know about Crypto Bubbles, why watch boring charts and lines when you can see cute bubbles that give you a better perspective? The dev is a pretty friendly dude that I met on Twitter and he has a lot of stuff planned for his site, check it out if you want to!
---
---