Philadelphia Will Get a $50 Million Dollars E-Sports Arena!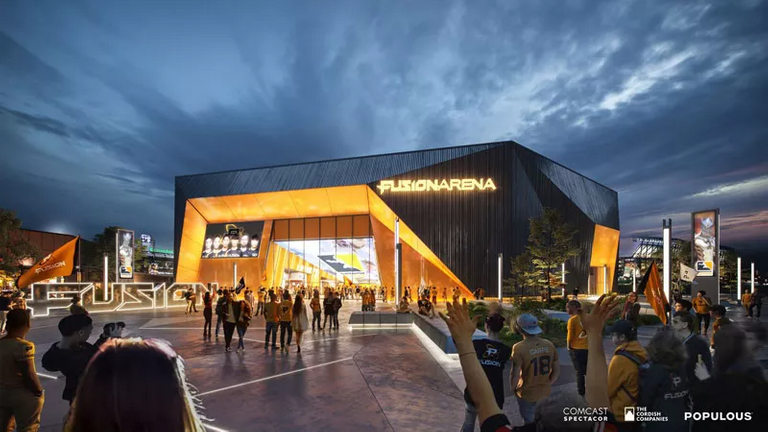 ---
A decade ago, people used to make fun of people that called themselves "pro gamers" anywhere in the world except for South Korea where they took it quite seriously thanks to the influence of Blizzard's Starcraft, but in the past few years as gaming has hit the mainstream for entertainment, mostly thanks to the normalization and move to the mainstream of the geek culture... It all started with movies, games and slowly it reached profession level.
Just compare how the scene is to a decade ago, in 2009 I would get bullied for liking Pokemon, these days the very same people that did that are now avid Pokemon Go players! Ouch! So much for being uncool kid!
Gaming has permeated into society thanks to the success of platforms like Twitch and Youtube, where people try to make a living and build careers off uploading videos to the internet and for gaming you can even go to the next level and join a pro-team, where companies sponsor you as if you where a team of the NBA or the NFL!
And we all know that for big companies, hype is an amazing tool to make some quick cash and this is the first step for that, Comcast is the company leading the charge in the investment for the arena, it will consist of multiple buildings and they expect to be able to run over 120 events every year! Thats a banger for a 3500 seats arena...
---
Why did they choose Philadelphia over other places with more population in the USA? Well it is estimated that the state has over 400.000 Overwatch players alone! So it could be an amazing testing ground for the success of a project like this... What worries me is that Overwatch is losing popularity lately and they seem to be going for the full Overwatch look on the design and colors, hopefully this is only for the concepts and the arena is more friendly for other games that might come in the future and overtake the likes of Overwatch and Fortnite but only time will tell if this project is a success or not!
I'm hoping that the project is a success and more of these get build across the world because I want my gaming comrades pro-careers to get even more validated when naysayers see that they are even getting huge arenas for amazing produced events and crazy matches that require top tier skills and super human reaction times just like other sports!
---
---