Will Malls Rebirth Into Communal Gaming Hubs?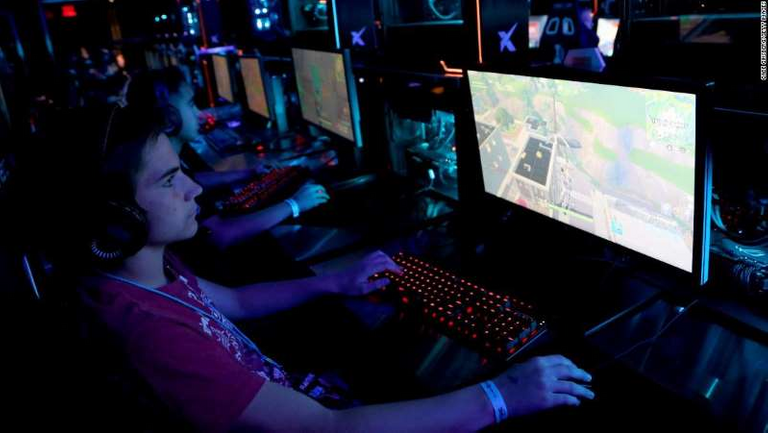 ---
It is not news no anyone that malls are dying across the globe, gone are the days where people used to dedicate dozens of hours a week walking on a mall spending their money and watching products tru a glass window and going in store to get what they liked.
Thanks to companies like Ebay, Amazon and other online retailers, no one these days wants to go shopping when there's a chance that you might not even find what you want, so why not just browse for it online and get it delivered in your door the next day? People obviously prefer the comfort of getting everything neatly delivered at your door step over having to drive to a mall and walk among hundreds or even thousands of people to just shop for a couple of items.
This opens the question: what in the world is going to happen to all those huge malls that where built in the past 30 years, that for all intents and purposes are in a pretty good state except for those in suburbia that have been completely abandoned? The numbers are really scary, over 6000 mall shops are closing in the United States alone in 2019 and this brings the number of malls close to bankruptcy higher and higher.
---
It would truly be a waste to let all this amazing infrastructure die and rot with the pass of time and so a couple of visionary entrepreneurs have decided to do something about it! They looked at the markets and what the young kids these days where actually doing (since back in the day, kids and teenagers where the main audience of these malls, so why not attempt to bring them back?) and what they found out, was obvious to a lot of us but maybe not to the people that lived back when malls where actually a thing. Most kids are not leaving their houses due to being in their houses playing games or just replacing the mall environment with social media like facebook, twitter or instagram and meeting on more interesting places.
This leads us to the visionary "Simon Property Group", these guys are planning to create a whole new line of refurbished "Simon Malls" where they plan to invest over 5 Million dollars to turn this abandoned capitalist shopping churches into gigantic gaming lounges for all sort of events from casual gaming to esports, they are hoping to catch the attention of younger people and turn these into a success... They seem to want to imitate the internet cafe model that works pretty well in China that people over there seem to enjoy a lot, because lets be real, it is always better to play games when other people are around you!
Personally, I think this is a pretty great idea to not let this amazing spaces go to waste, especially since on youtube you can find a plethora of abandoned mall explorers(yeah thats a thing lol) and you can see the sad state this complexes that used to be the heart of their respective communities are in right now. I hope this is a success and brings esports and gaming in general to a broader audience, especially since it's pretty crazy to me that it is 2019 and the gaming industry has not yet reached a value of 1 trillion dollars, that number is still far far away but this could be a bump in the right direction for the industry as a whole.
---
---