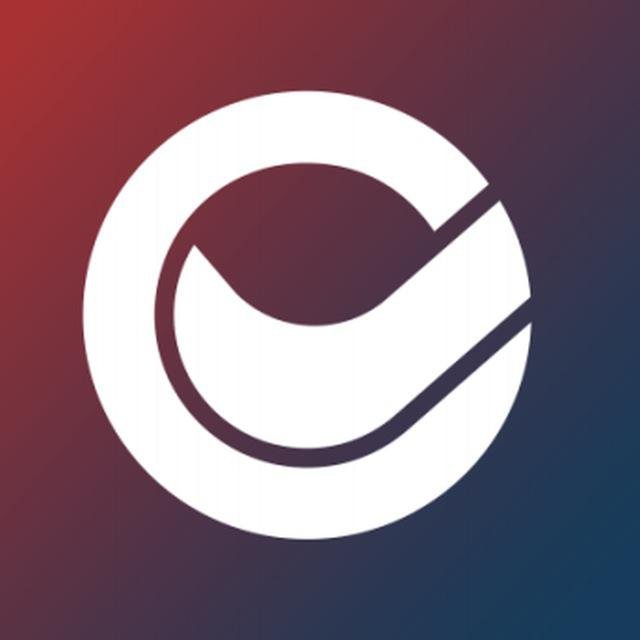 I am currently promoting the @challengedac token on Steemit and have over 6000 of the tokens to Tip Steemians who are currently using fitness Tribes such as sportstalk and actifit to make posts. ChallengeDac is a Global blockchain fitness social network that has a token which is already on @steem-engine as CHLP and on Newdex as CHL.
@ackza recommends Steemians to get in on this project early and stake up every CHL they can lay their hands on. We are currently putting immense effort to making the CHL popular and we want the App to get used to as many people as possible.
The project will consist of fitness challenges where Steem fitness tribe users will have to undergo fitness challenge events and earn CHL tokens. The aim of this dapp is to create challenge for groups of people city wide or nationwide for doing fitness exercises. Firms and companies will sponsor this fitness challenges and pay users to show up to places in a kind of Snapchat concept. Users can challenge each other to activities that will help them loose weight or do racing events. There is also an idea of a Bluetooth scale where users take a photo everyday to confirm if they have lost weight from the challenge fitness and if they have lost weight through the challenge fitness they get paid for it.
I just tipped some Steemians on @actifit and @sportstalk CHLP today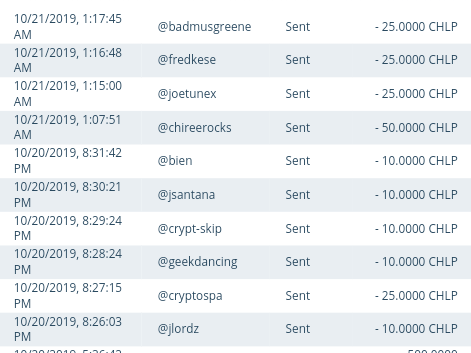 In due time, users will be able to view users who are geographically closest to them through the CHLP dapp.
This is what the future ChallengeDac app will look like:)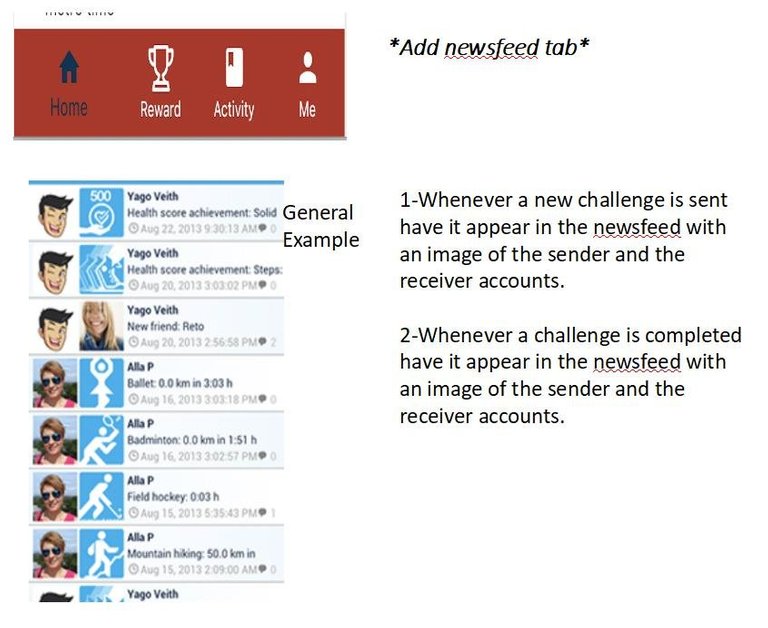 Visit their Telegram:) https://t.me/Challenge_dac and chat up @chaceeskam to learn about their roadmap. CHL has an app on android and iOS app store currently working. GPS and time codes are what it uses to carry out the fitness challenges. It is also part of the plan that users will be asked to do fitness activities like hiking, biking, etc and be rewarded some CHL. DPOS EOS technology and Steem will be used for it's promotion.
Very Soon, Sandiego tokens will be added to the challenge and Users carrying out the fitness challenges will be paid in SAND tokens. This will be a great way to organize community events in the Sandiego area.
Trade CHL Here:)
@newdex-io https://newdex.io/trade/challengedac-chl-eos
or on @steem-eng https://steem-engine.com/?p=market&t=CHLP
This is the official ChallengeDac website
https://www.challengedapp.io/
Reddit account: https://www.reddit.com/r/ChallengeDac
Discord: https://discord.gg/V9GVtuJ