A friend of mine called me out to support his #SchoolAChildAfrica Project. The project is aimed at distributing exercise books to school children and sanitary pads to female school children in four states of Nigeria - Akwa Ibom, Nasarrawa, Delta and Lagos.
For the little time I've known, about 9 years now, Marvel Umoh is proven to be a man of integrity and I do trust he will actually deliver his promises, particularly, as he wishes to use this Charity guesture to celebrate his 2019th birthday.
Already, the project kick-started on the 4th of November and would run till 24th November this year.
On receiving his invitation, I quickly queried whether he will receive branded books and he agreed. I told him that I'm a part of a blockchain amd would love to give him branded blockchain books to support the #SchoolAChildAfrica initiative.
I hope I can be able to raise funds here on Steem and Telos to support him with 100 books for a start. My first schedule of delivery of books which will be well reported with videos and blogs should be 10 days from today (17th November) after the payout of this first prompt.
In Nigeria, the cost of a conventional exercise book is $0.5 but branding the book can raise the cost to $0.7. I am particular about branding thr books with some projects I'm affiliated with on Steem so I could use the opportunity to promote the steem as well as the Telos blockchains.
As at the time of creating this post, Steem is worth $0.142 equivalent to 46 Naira on the exchanges. This implies that to purchase and brand a book requires 4.93 Steem and this results to 493 Steem for 100 exercise books.
Thus, I need about 493 steem to support this Noble course with 100 branded books to promote steem projects.
This is therefore a shout out to: @Stemchurch
@Threespeak
@Sportstalksocial
@Anobel
@Marlians
@Fundition
@Dblogger
The quantity of books branded for each Community would depend on the support given by the community.
Please, let's do this.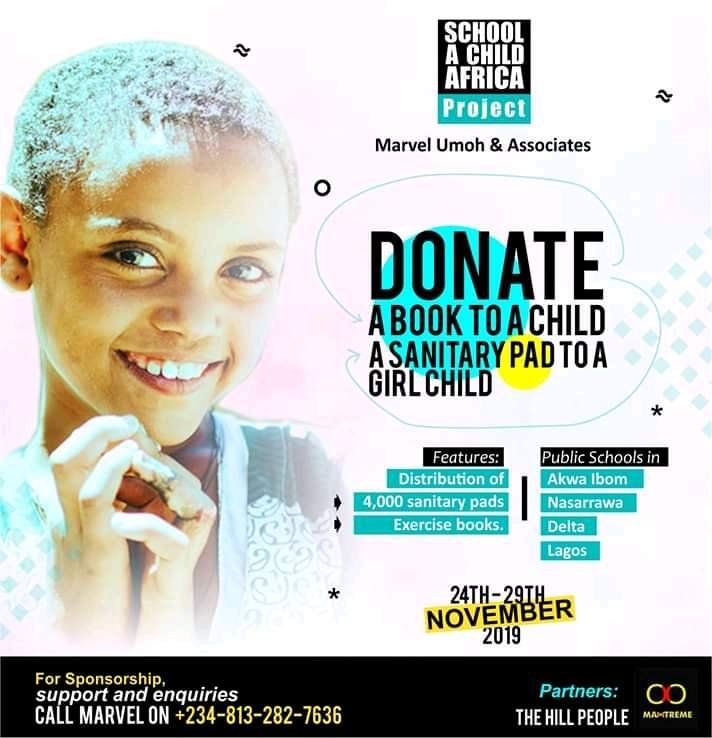 Posted using Partiko Android