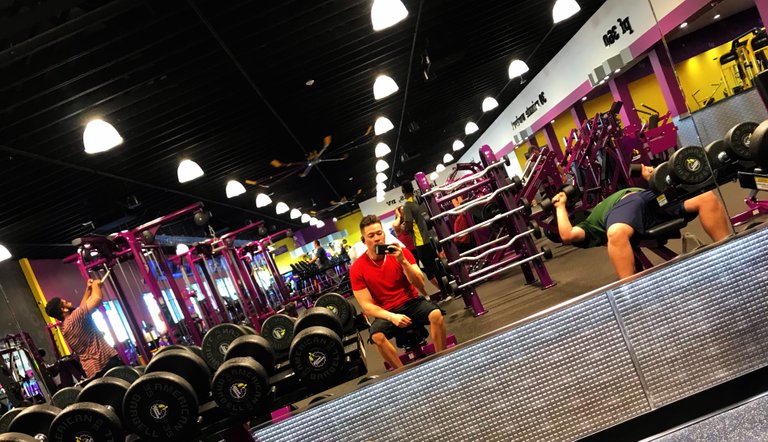 Yeah, it's another gym selfie by yours truly 😂... what is the saying? Documenting your journey is the key to your success.
Some have been asking about my weekly workout routine that I do at the gym... It's pretty basic...
I'm going to keep it simple, all I do is 6-12 sets of each body part but I go hard... no half assin' 😅 kinda stuff.
In other words, just lift heavy objects and move them around! 😅 😂
My currently weight is around 160 and I've been maintaining that for around 6 months however spring is around the corner.
You know what that means? It's Cuttin' Season to get real lean! 🙇
New goals for March: Get to 150-155 LBS... by only losing fat... It's fuckin' tuff when your in the 40's but no biggie, I just have to 2x my effort on my workouts.
Keep on STACKIN! 😎
~ Charles Fuchs
For those who's interested in following my "Content" and "Daily" Posts... you can just follow me @stackin to get my updates.
You Can Follow Me Here:
➡️ UpTrennd: https://uptrennd.stackin.co
➡️ Facebook: https://facebook.stackin.co
➡️ Twitter: https://twitter.stackin.co
➡️ Instagram: https://instagram.stackin.co
➡️ Steem: https://steem.stackin.co
---
PI NETWORK: Pi is a new digital currency you can mine on your mobile phone for free without draining the battery or using data. Use The Referral Code: ( stackin ) to be on my personal team.
---
Crypto.com: Get The World's First ELITE Cryptocurrency MCO Debit Card and we both get $50! NOTE: You must stake 50 MCO to get the $50 + 2% cashback on all purchases. Must use Ref code: ( mqanqykcym )
---