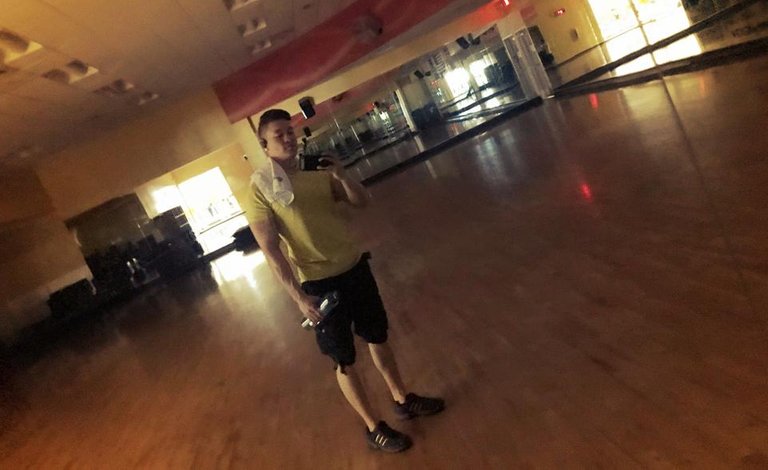 The cool thing about living in Las Vegas is that everything is open for 24 hours a day, 7 days a week... even all the gyms. 🏋
I must admit, I've been slackin' on my diet and workouts in the last 2+ months. I like to blame it on the back injury that I had in late September (my excuse to eat like shit). 😂
So starting Today, it's time to get back in. 💪 🙌 💯
Gaining 10 LBS while injured is no joke... it was easy to pack on and I already know it's going to be 10x harder to get rid of it.
No worries, I will stop eating for about a week and just drink tons of water. 😅
You know what? I just made a decision to start my new years resolution this week instead of starting it on January 1st. Why wait? LOL
While most people will be out of shape during that time, I would already be fit. I think thats a good idea. Might as well just get it done now while most average people will start late.
Alright, enough of this... I gotta jump in the shower... I was sweating like a pig for hours and probably shedded 5 LBS of water weight. 🐷 😆
Keep On STACKIN! 😎
~ Charles Fuchs
Get Your Free MCO Crypto Visa Card Here and we both get $50. Must use Ref code is: ( mqanqykcym ) *Must stake 50 MCO to get the free $50.
Want To Trade Bitcoin with 100X Leverage? Create Your Free Bybit Account Here in 30 seconds and claim your $60 Welcome Bonus!
For those who's interested in following my "Content" and "Daily" Posts... you can just follow me @stackin to get my updates.
You Can Follow Me Here:
➡️ UpTrennd: https://uptrennd.stackin.co
➡️ Facebook: https://facebook.stackin.co
➡️ Twitter: https://twitter.stackin.co
➡️ Instagram: https://instagram.stackin.co
➡️ Steem: https://steem.stackin.co