Steem Engine tokens have been around for a couple of months now. There is still not many tools and interfaces about their prices. Its all very new with low volume and high volatility.
I have to thanks @harpagon for making the steem-engine api with the historical data on tokens prices as explained in this post. I have extracted the data for the charts below from there. Still struggling to get a clean data on prices from the blockchain itself and hopefully will do it soon.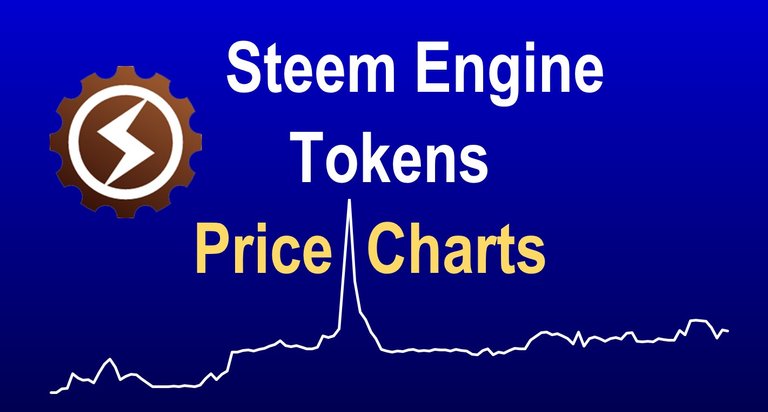 Data on the most popular tokens will be presented below. Tokens included are:
PAL
SCT
LEO
DEC
SPORTS
CCC
NEOXAG
SPT
GG
ACTNEARN
First a chart with the daily average on all the tokens above starting from 08/01/2019. Some of the tokens are created in august and because of it the chart is starting from august. Prices are in STEEM and daily.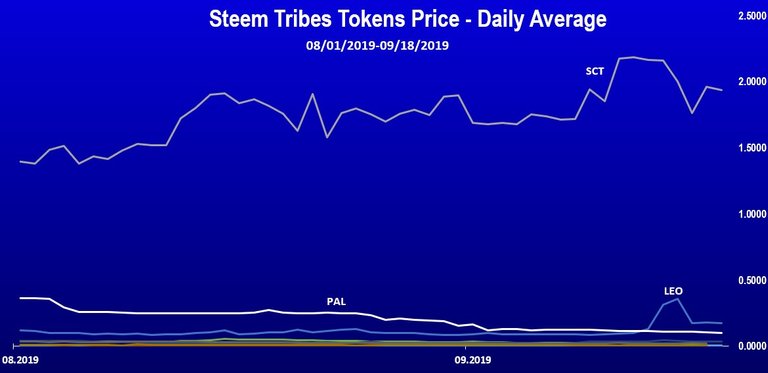 This is an effort for prices comparison of the tokens but obviously not much readable. The SCT token is there on the top and PAL and LEO have some visibility as well. The res are all on the bottom and not much can be seen.
Here is the same chart excluding the SCT token.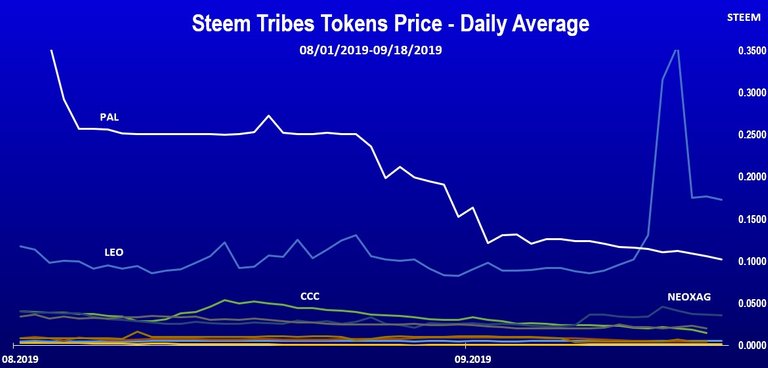 The CCC and NEOXAG emerged from the bottom but still not much can be seen.
Next are the individual charts on each token. There is a chart with the average price and a candle like one. The candle is just for the high and low for the day, without open and close data.
PAL


SCT


LEO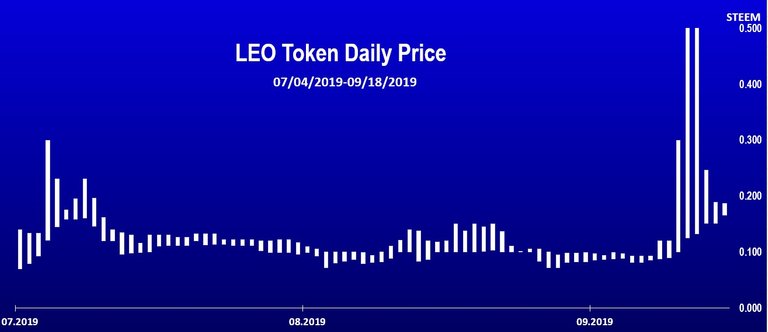 DEC


SPORTS


CCC


NEOXAG


SPT


GG


ACTNEARN


Looking forward for some Technical Analysis from the skilled ones out there :D.
All the best
@dalz