Wimbledon Championships finals in 2019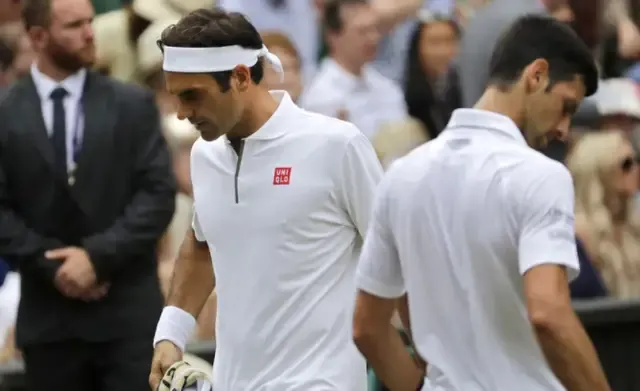 Wimbledon Championships finals in 2019
After thinking about it for two days, I think I still want to say something as a souvenir, because for me, this has changed from a passion to a feeling.
From Federer dominated the tennis world,then against Nadal,at last They were both overtaken by Djokovic. It's been a long time coming, however the Wimbledon Championships finals in 2019 is a rekindling of passion and excitement.
Federer is still the old tennis myth, elegant style elegant look, is always so charming,Djokovic is not only technically versatile but also has the stamina and drive to be more invincible than Nadal.
The generation that sees them play is getting old, but they are still active in tennis world.To bring more people passion, this is a kind of feelings! A true sportsmanship!
---
---