Rarely when you start something you get immediate results, even small results take time. Not in Sports talk


I made a video yesterday and got some warm, kind and lovely feedback, and this is just the beginning.
My name is Nerio Parra, welcome to my blog.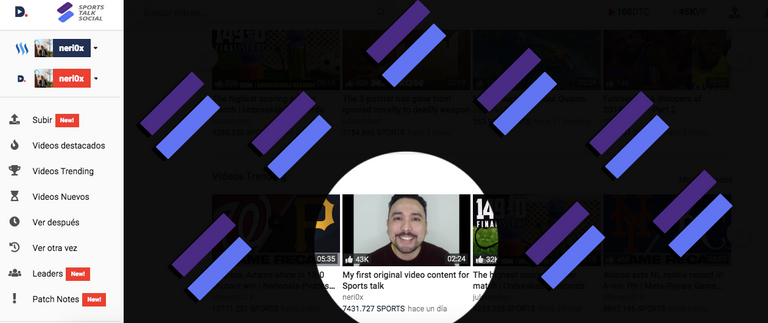 Photo: Neri0x's Blog
Just when I thought I wasn't going to post
If you follow me, you might have seen that before uploading my first video yesterday on Sports talk I posted that I wasn't able to upload the video.

Little challenges come just before you actually reach your goal. In this case, I kept trying and I was able to upload from youtube link so I had to upload there first which wasn't the plan.


What I didn't know was what could happen next.
Sports talk: Epic community
The video got more rewards than my usual posts, so people valued the effort and I have no words to describe the feeling and to thank you guys enough. More content incoming!!!
Just see it for yourself
I decided to jump in the community's discord
channel
and look how sweet of a welcome.

Little special things like this motivate you so much, you should try it someday. Spread the love.
Thanks for reading
Do you like my content? You can tip me using Bitcoin and Ethereum.
Bitcoin wallet: 1KidyEZ22YCUcGPLrc3Lu92gZYZgP5qn2
Ethereum wallet: 0x9dfac08159fc5e25e7990779346564b1d61a14ee