Pankaj Advani was born in Pune . He was born on 24 July 1985 .He is an Indian citizen . His nickname is The Golden boy , The prince of India. At present His age is thirty four years old. He had achieved world title .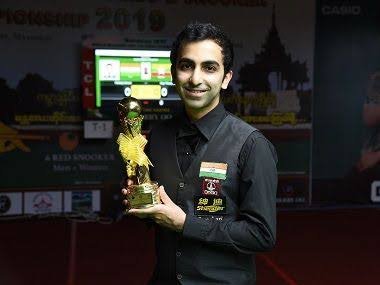 He has become world Billiard champion of One fifty up forward IBSF. He had won world title of twenty two number world title . He has snatched this trophy four times . In 2014 , he studied complete from London. In a world He took education on this topic from London. When his age was 12 years old , he has snatched his first ever title at the state and national levels .He has snatched this trophy five times with this year . Undoubtely it is great achievement for him.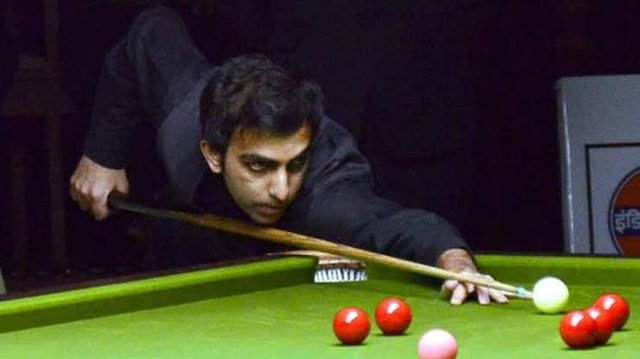 Source
Finally As a champion , He has achieved world title of IBSF world Billiards championship . He has achieved uncounted awards . In 2006 , he had achieved Gold Medal of Asian Games in English Billiards singles . In 2018 , he had achieved Padma Bhusan award as a indian third highest civilian .
In 2005-2006 , he had achieved Rajiv Gandhi Khel Ratna as a India's highest sporting honour . In 2007, He had snatched Rajyotasava Award as a Karnataka's highest civilian award .And Kempegowda award . In 2004 , he had snatched HISA award and Rajib gandhi award and Arjuna award .In 2003 , he had achived The Indo american young achievers award . In 2003 , he had achieved the sports star sportsperson of the year . Becides he has snatched many awards .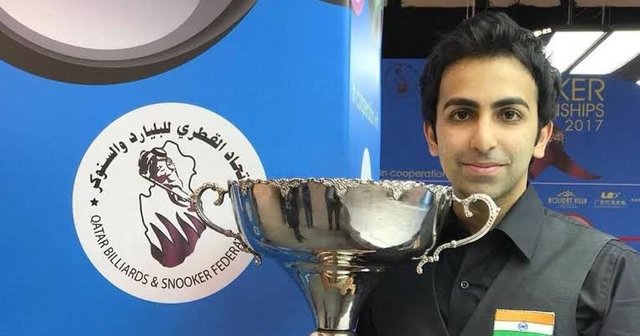 In a word ,We are proud of Pankaj Advani.
Regards @simaroy