For the first time, the Ukrainian team goes to the final of the European Championship. In the qualifying tournament, the Ukrainian team showed an incredible result - 1 place, only 2 draws, and then all the victories.
Впервые сборная Украины выходит в финальную часть Чемпионата Европы. В отборочном турнире сборная Украины показала невероятный результат - 1 место, только 2 ничьи а то все победы.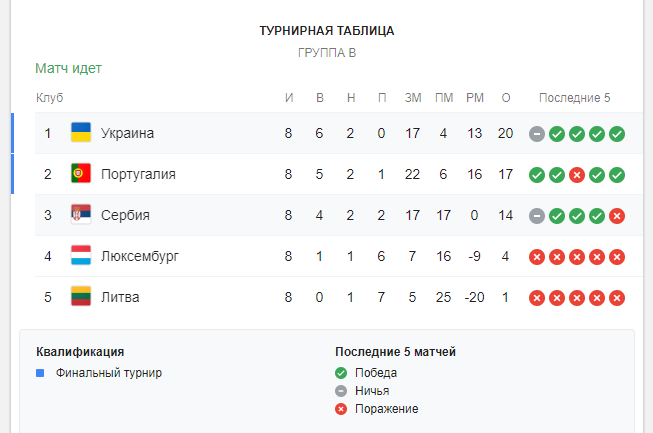 It is very nice to see such a result, especially since the group was far from simple. Portuguese national team, which is the current European Champion 2016. It is difficult to find the words to describe how nice it is to see such a game and such results from your national team. The last straw was the match with the national team of Serbia, which the Ukrainian team completed in a draw. I hope luck will accompany the national team of Ukraine in the final part.
Очень приятно видеть такой результат, тем более что група была далеко не простой. Чего только стоит сборная Португалии, которая являеться действующим Чемпионом Европы 2016. Сложно подобрать слова, чтобы описать как приятно видеть такую игру и такие результаты от своей сборной. Последней каплей стал матч с сборной Сербии, который сборная Украины завершила в ничью. Надеюсь удача не овернется от Украины и в фнальной части.