Anybody who has followed Indian Premier League , popularly known as IPL , knows that CSK is the king of IPL . The only team ( till 2019 ) to reach playoff in all the season except the 2 seasons which they didn't play .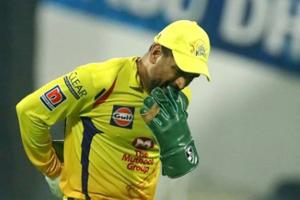 Image Credits
What Went Wrong this season?
Absense of Suresh Raina - Who is the most important player not only for CSK but also for IPL as a whole as he has been the most consistent player in the history of IPL . He had to come back to India and skip playing this tournament due to some personal reasons . This was a big blow for CSK .

*Absense of Harbhajan Singh * - He also skipped the tournament due to personal reasons . He was the most experienced in the side and was of great use to bowling side .

Lack of fitness - It might be partly due to the weather of UAE and partly due to lack of fitness regime due to pandemic but we can see players like Dhoni , Watson and Rayudu struggling a lot .
What next ?
Focusing on the next season as this season they cannot qualify even if they win all the remaining matches .