Those of you that don't know Test cricket would probably think any game that lasts 5 days is just plain crazy. Test cricket is the ultimate test of any cricketer and now there is talk of reducing it to 4 days on a trial basis. I for one am dead against this as if you have a weak team you will still lose in 4 days and the 5th day is normally a golf day or a day of rest for everyone involved. If this is even being considered they will kill test cricket in the long run as what is next, possibly 3 day Test matches?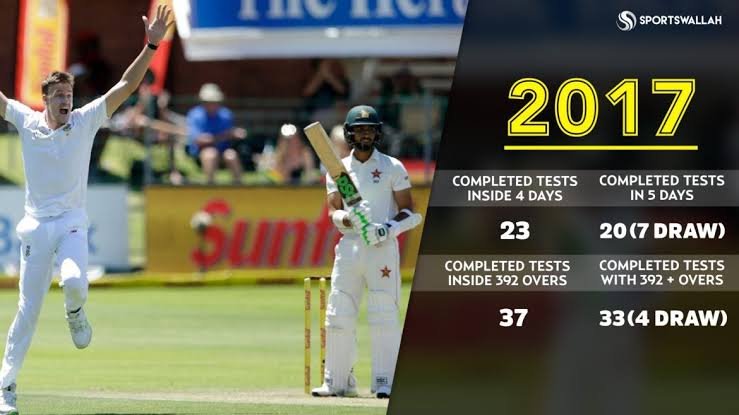 source
Players are losing the skills and patience to bat for long periods of time. Weaker teams are being added to the ICC growing the cricketing family. This is the problem created by the ICC and no one else.
The best Test matches have gone down to the wire on the fifth and final day and some have gone down to even the last few minutes. The fifth day is required and should never be taken away even if most matches finish within 4 days. How many times do we see weather take time out of a match and having 4 days would just make any time lost that much more critical.
Who can forget the heroics of tailenders batting out for a draw only to be bowled out with minutes to spare. I can think of three matches off the top of my head and they were all involving England against Australia and South Africa respectively. Robbing the players and the public of this spectacle would be criminal and would harm the sport. No other game takes five days to complete with the result still in doubt.
I understand why they are thinking like this, but it is so wrong. Teams like Bangladesh don't know what a forward defensive shot even looks like as they play too much one day cricket. Having four days will take the pressure off the weaker teams as a batting collapse will not necessarily mean a lost Test match. Most teams that dominate others bat for two days at least and they would have to play differently if they lost a day from the current set up.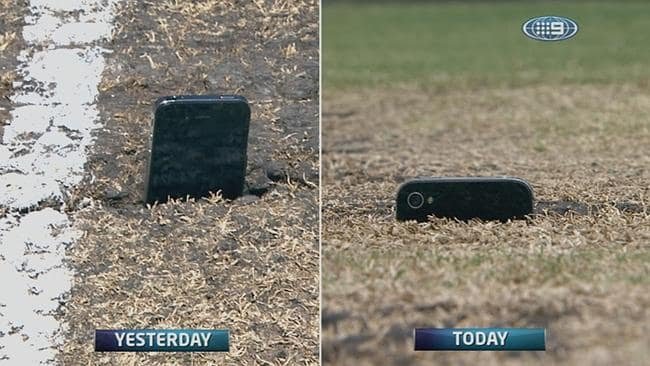 source
The wicket does deteriorate over the days played and the fifth day is a special day for any batsmen and bowler. The pitch is made up of living grass and as the pitch dries out from the baking sun added with wear and tear the pitch becomes very difficult to play on. As a batsmen uneven bounce and cracks brings on a set of new challenges and spin bowlers come into play as the ball grips and turns much more. Some teams are much stronger the longer a test match goes on as it plays into their strengths like a Pakistan or an Indian team with more than one spinner.
90 overs in a day is what the ICC requires teams to deliver and unless they are going to change the rules the teams are all going to have to change the way they play. Test cricket is the ultimate challenge for any cricketer and this kind of takes away from that. I imagine it is being discussed due to low crowd attendance on the fifth and final day as most Test matches start on a Thursday and finish on a Monday which is a work day. One cannot have less days for playing weaker teams as that just tells us they shouldn't be part of the main Test playing nations.