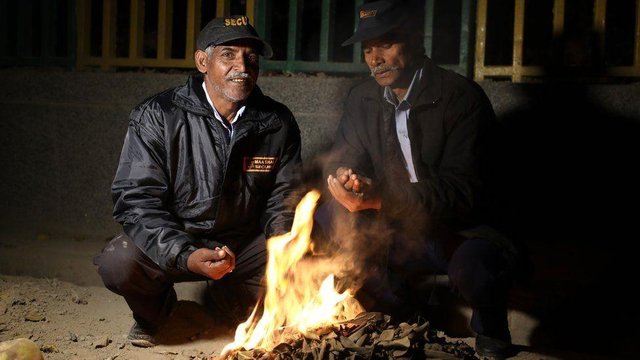 source
Every cricket team will have one of these guys. No it is not someone who stays behind and looks after their gear in the dressing room. This name is given to someone who has to bat out of sequence in order to protect the other batsmen. You may have heard of it before and wandered what it was.
Normally a night watchmen is used at the end of a days play. There could be 30 minutes left which would mean around half a dozen overs or so. His job is to survive until the close of play so it protects a top order batsmen from risking his wicket. No one likes facing up to bowlers with only a short period of time as you have very little to gain. Sometimes it doesn't work and the night watchmen is gone with the blink of an eye and other times it works too well.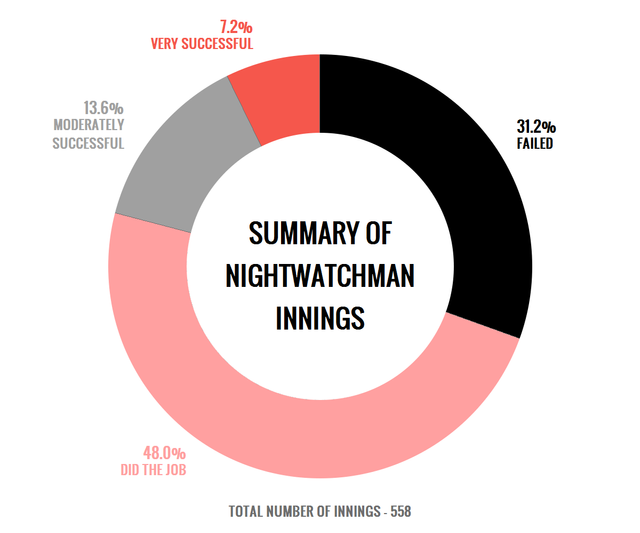 source
@abh12345.sports loves his charts and pie graphs so this is just for him.
Who can forget the time Jason "Dizzy" Gillespie came in as night watchmen and went on to score 206 for Australia in 2006. Everyone knew he could hold a bat and wasn't the worst non batter around. He showed what all other night watchmen try and do by batting for a long period of time. Showing everyone that they can bat and that they aren't the butt end of jokes in the changing room.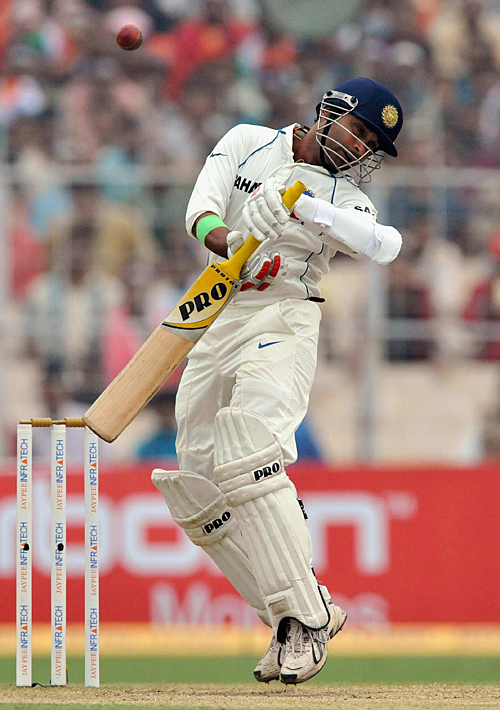 source
The night watchmen normally gets roughed up a bit as he is just an irritation to the opposing team and wasting precious time that they could be bowling at a proper batsmen.
Not everyone can be selected for this role as you need some skills with the bat. You don't have to do much and your aim is to not even hit the ball if it isn't on line to hit your stumps. You are their to nullify the threat and to ensure your main batsmen get the proper conditions at some point the following day.
There have been 6 centuries by night watchmen in Test cricket so it is a very rare and special thing when it happens. Mark Boucher has two of them to his name and even though he was a batsmen wicket keeper at the time he was considered more of a wicket keeper who could bat.
We have seen someone recently in the last test between England and Australia who would be a prime candidate for this role for England. Jack Leach survived the onslaught and stayed with Ben Stokes and all he had to do was not do anything stupid. He made 1 run in a partnership of 76 runs in a pressure situation that was as important as Stokes innings as he allowed the impossible to happen.