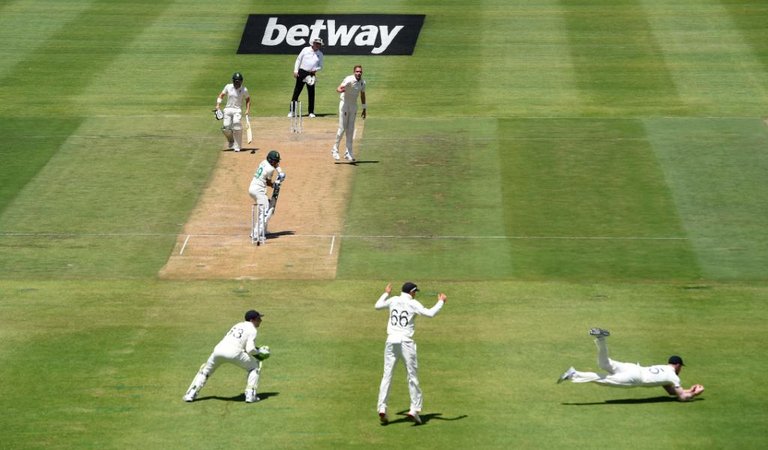 source
Broad taking another wicket today.
Cricket teams normally have two key bowlers who open the bowling attack and they work as a unit. Their aim is to get wickets with the new ball while it is still hard and shiny offering movement and bounce. Normally they benefit from what the other bowler is doing as the aim is to attack the stumps and pressurize the opposition team batsmen into making a mistake. Batsmen don't like to get bogged down and will attack anything deemed as loose which is exactly what the bowlers are trying to prevent.
Bowlers hunting in pairs has been around for decades with the likes of Lillee and Thompson,Walsh and Ambrose, McGrath and Lee,Donald and Pollock and now Broad and Anderson for England. Normally bowling pairs who work well together carry the attack and take the vast majority of wickets that fall.
It can take years to find the right combination as these sorts of relationships don't just grow on trees and only come around every so often. When Donald retired it left Pollock looking for a new ball partner and he wasn't as successful as when he had his main partner.
Batsmen saw Pollock as the weaker bowler and played into his hands as he wasn't as quick as Donlad, but he moved the ball off the seam claiming many wickets because of this. The same can be said of Mc Grath and Lee as they complemented themselves so well bowling together each offering something slightly different. Lee was much quicker whereas Mc Grath was much taller creating more bounce on a niggling line on off stump.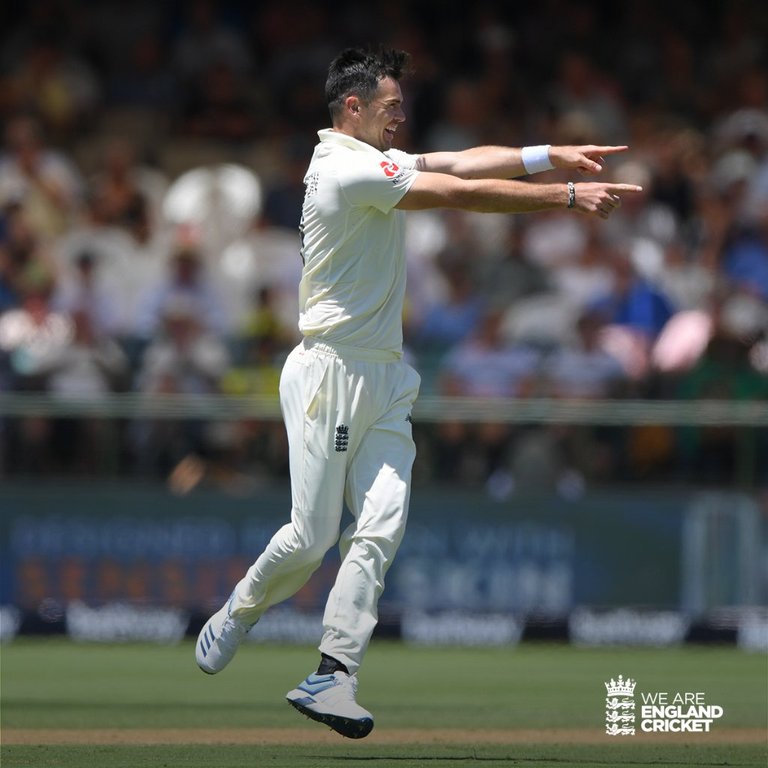 source
South Africa have never replaced the likes of Donald and Pollock and their cricket has suffered somewhat ever since. Having one great bowler is not the same as having two operating at the same time. South africa may be finding those answers right now as with rabada and Nortje they have something that could work over the coming years. England are going to be entering where South Africa was 15 years ago or so when they retired and haven't found two greats to replace them still.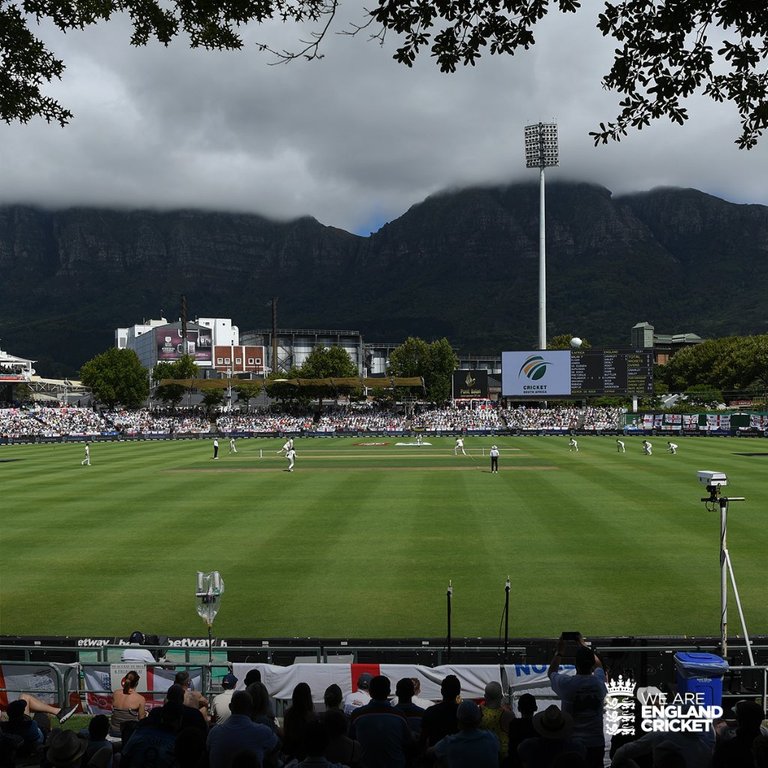 source
Currently the English team is in Cape town playing South Africa in what must be one of the most picturesque grounds in the world.
Stuart Broad and James Anderson have been the key bowlers for England for as long as I can remember and if one wasn't playing they were never the same team. The time is now to find the next two bowlers to replace them and slowly ease Anderson out by reducing his workload. He will be
39 in a couple of years time and if they want him around still then he needs to be rotated. I would suggest the upcoming tour of Sri Lanka which has flat tracks should make for a welcome break and use him next with the home tests for 2020.
Looking after what you have and eeking out what little he has left should be how the selectors are thinking as just using him and not finding a replacement would be short sighted. Archer is a possible bowler who could lead the attack, but care needs to be taken by not bowling him into the ground. If they go with Archer then they have two years to find a replacement for Broad so the clock has already started to tick.