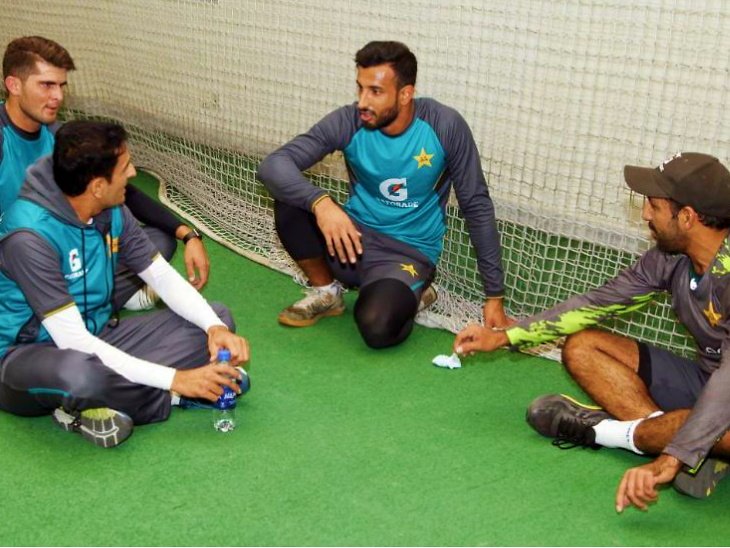 Image source
Salary is very important factor for anyone. in pakistan, cricketers are absent. those 19 pakistani players are included in central contract list. And all players are invited for fitness test on 6 and 7 January.
PCB fitness test will cut 15% salary who not pass in this test. So this is the reason that only 9 players are come to do fitness test but total 10 players are absent for the fear of salary cutting.
So this is looks funny but it's not fitness is very important factor and we should not compromise even not more than money because fitness is above than money.
So guys this is not funny at all. sarfaraj and babar comes to give fitness test. This fitness test was held in in karachi city. PCB said salary cutting statement few days before. So players are scared.
The most important point is test captain is absent too in this test. So this is the very bad thing that captain self is absent in fitness test. How can this will go ?
All the leading players are included in fitness test so this is how fitness test is very important for everyone. Anwyay guys if you liked my post then hit the upvote button and follow me. ☺☻