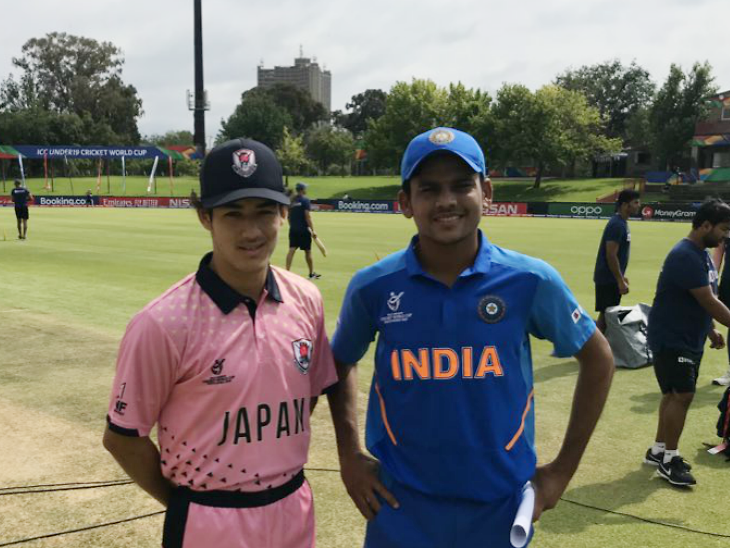 Image source
So Indians i hope you are feeling very good because india won this match. And indian fans are craziest fan ever of cricket. Japana's batsmans not even hit single run. So here everyone praising team india bowlers. They does very good job to win this match.
India get score 42 in the 4.5 overs. Before that japan has scored 41 runs in 22.5 overs. Yashashvi jaiswal made 19 and kushagra made 13 runs. So this is small but enough for Japanese team.
This is under 19 tournament which is ongoing and this is the second victory of team india. Japan playing worldcup first time so it is difficult to them to survive and may be they will back soon if they do smart work and hard work.
india won first match by 90 runs against sree lanka which was 1st match so for latest updates you should follow me and also upvote this post. Take care.