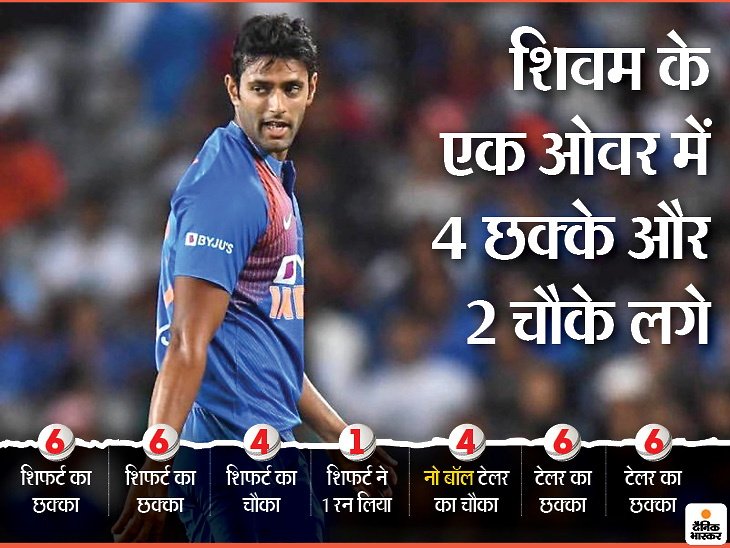 Image source
No single bowler has not given 34 runs in one over yet but this record finally has been broken and shivam dube did this excellent and brilliant thing and he has given 34 runs in one over.
people saying that it is shameful but it is not because this is record. here is the runs in the over 6,6,4,1,4,6,6 so only one bowl he thrown that not go for fourth or six.
Shivam due is all rounder of indian team. this record made in the t20 match which was played in mount moungoue. This t20 match is very tough for team indian players because of this expensive over.
Still in international level this record has on stuart broad which is bowler of England. after this expensive over people thought that this match has gone but not india has won this match by 7 runs even with this expensive over.
This all credit goes to mister virat kohli capitan. so that's it.