It continues to surprise me how a large % of the Australian cricket fans that I talk to both online and at grounds around the country feel that Smith, Warner, et al got off light in regards the parts they played in the Sandpaper Gate affair in the Spring of 2018.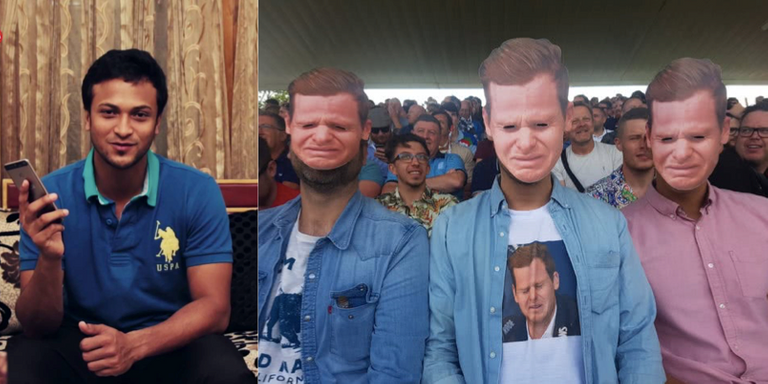 Personally (and I think I speak for most English cricket fans here), I took great delight in watching Australia's captain, vice-captain and coach all break down in tears in front of the TV cameras as their cheating was exposed for the world to see. After all, these were individuals who had enjoyed thrashing us Poms both on the pitch and in the media during the Ashes that had been completed just a couple of months prior so to see them get their comeuppance was always going to bring with it a certain degree of schadenfreude.
That enjoyment at the expense of the Aussies continued throughout the year as the Australian Cricket Team endured a torrid time on the pitch. Shorn of their best 2 batsmen, their captain and with allegations that the dressing was divided it's not difficult to see why Australia had a rubbish 2018 and perhaps it was a fitting punishment for the side as a whole that had allowed the kind of toxic environment that is reported to have festered for so long.
It also seemed appropriate that Smith and Warner's return to international cricket would be in England. After all, which nation's fans would give them a rougher ride than those of the Olde enemy? I wasn't a fan of the booing in general, I think you need to make your sledging a little more subtle than that but I was absolutely fine with the fans, players and media looking to use the scenario to our advantage. A couple of contributors on certain platforms went as far as to suggest this approach was racist but I was quick to remind them of the fact that had the shoe been on the other foot, the Aussies would definitely have rubbed salt in our wounds.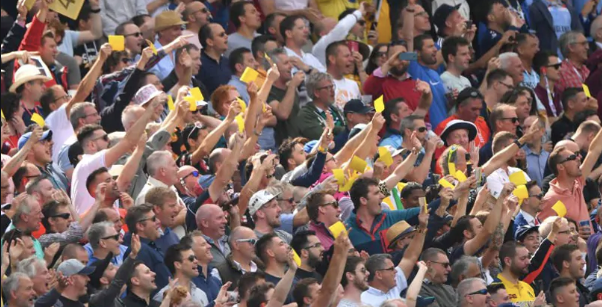 David Warner is given a sandpaper send-off in England this summer
Despite the above though, I was also happy that Smith, Warner and Bancroft were allowed to return to cricket in 2019. They did their time and despite Smith's heroics in the 2019 Ashes that stain on his career will never be completely removed regardless of how many runs he goes onto score. I get the feeling as well that most English fans and fans of cricket around the world felt the same - the players had been punished and we should move on from the media circus that had formed and concentrate on the great game of cricket itself. Without that we wouldn't have seen Warner fail yet again in England, we wouldn't have seen Smith v Archer and we probably wouldn't have gotten such a competitive and compelling series as we did in the 2019 Ashes.
And yet ... It still appears that a number of Australian fans are not willing to move on. It speaks volumes of the way that our Antipodean cousins approach sport that they feel the whole episode besmirched their national character to the extent that those guilty deserved a much more severe punishment. I have written before about the challenges that Sanderpaper Gate would bring to the identity of the Australian Cricket Team but perhaps I underestimated the lasting effect that it would have.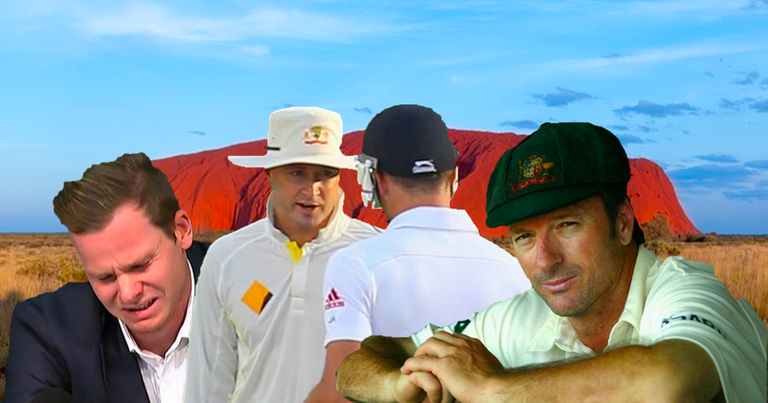 A previous blog I wrote on the whole sage - Who are Australia? Redefining a nation's sporting image
One question though that has been bothering me over the last week or so was how Australians and the cricketing world at large view the recent ban of Bangladesh star Shakib Al-Hassan for having contact with a known betting syndicate? Particularly in comparison to the bans handed out to the Aussies last year.
Shakib has pleaded guilty to the charge that he failed to disclose to the proper authorities that he had been approached by an individual who was known to the ICC's anti-corruption team as being someone who regularly tried to extort information from players, coaches and officials to gain an advantage on the odds available. In pleading guilty he was given a 2 year ban from the game of cricket albeit that the 2nd year was a suspended sentence. All in all, that means that Shakib will spend as much time away from cricket as Smith and Warner did last year. Does that seem fair?
It's difficult to defend what the Australian cricket team did and I'm not about to start here but if you look at the act in comparison to Shakib's dealing you could at the very least say that Australia cheated in order to try and win a game of cricket. They had, of course, lost sight of more important factors such as the spirit of the game and general sportsmanship but at the heart of it what they wanted to do was win and it's my feeling that all great sports teams get close to and sometimes beyond the line of what it acceptable in order to achieve victory. By comparison, Shakib's actions only contribute to the idea that cricket is not a competitive sport, that what you see on the pitch is fabricated and controlled by the invisible hand of large betting syndicates. In summary in brings the entire sport into disrepute.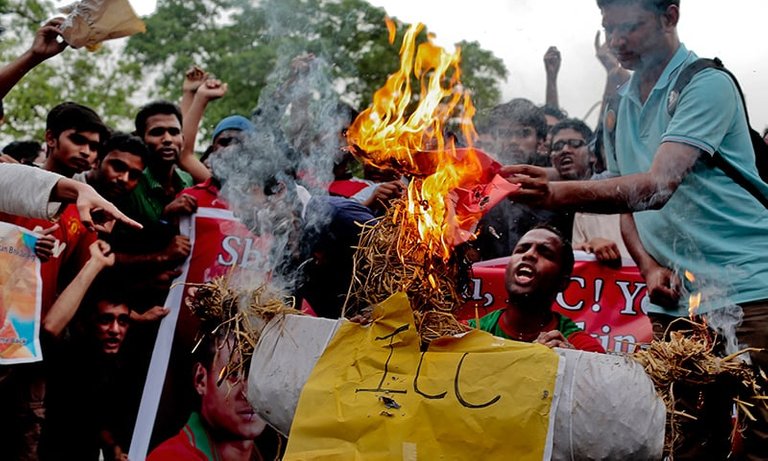 100s of Bangladesh supporters took to the streets of Dhaka to protest the ban of Shakib Al Hassan who pleaded guilty to all charges levelled against him
Of course, there have been plenty of crickets who have had their careers ended and a couple who have spent time in jail for their part in match-fixing. While Shakib hasn't been accused of that, I do think the ban he has received is light given the facts that have been brought to the cricketing world's attention. Failing to report an approach from someone trying to extort information from you is one thing (I guess you could say that you simply forgot or that you dismissed it as unimportant) but Shakib was contacted by the same individual on multiple occasions over a couple of years and failed to take action. Worse than that this wasn't all a one-way conversation, he wasn't just being pestered by this gentleman for information, he was leading him on to the point that Shakib even suggesting a meeting to see where this business relationship might develop!
I know that the old adage of "no smoke, without fire" can't really be used to end an individual's career and you can't convict a man based on something he might do in the future but for me the 1 year ban (2nd year suspended) is a joke particularly when held in comparison to the ban the ACB handed out to its players. Shakib is his nations greatest ever cricketer, a role model to his teammates and millions of youngsters who play the game in Bangladesh not to mention a multi-millionaire many times over.
Greed for success on the pitch can leave a bitter taste in the mouth but greed for financial gain off it should be stamped out root and branch - Shakib should never play the game of cricket again...