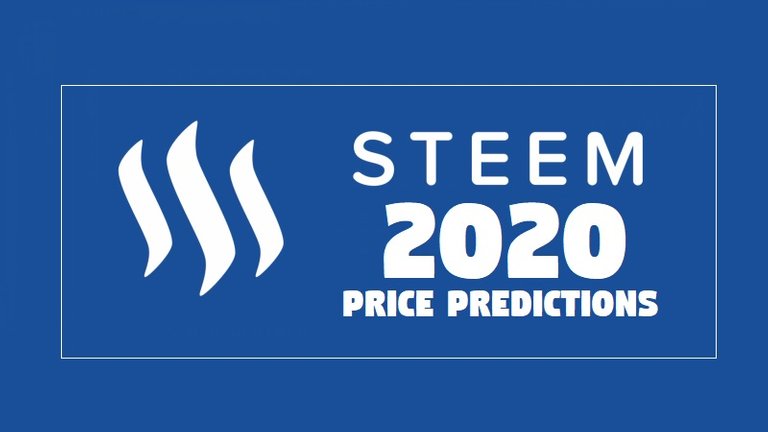 2019 has come to an end and it's hard to say it has been a good year for STEEM with the price going down from 0.2819$ to 0.1236$ which is a -56% decrease. Steemmonsters however has been a great success and shows how solid the tech actually is.
---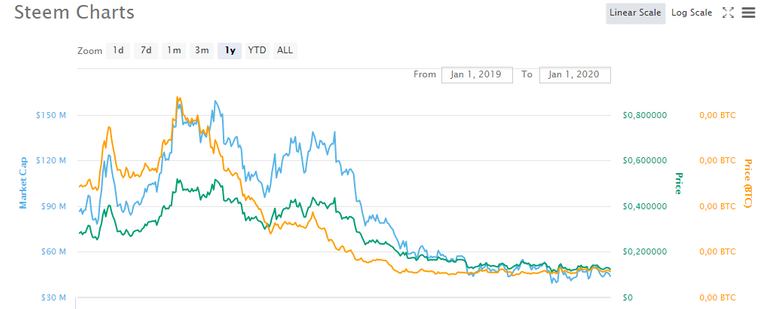 Tribe Tokens
I have been tracking some of the Tribe Token prices for the last 21 weeks and the general trend is that they start out hot with many buyers who see an opportunity to earn something. With not all that much new people coming into the crypto space, the buyers tend to dry up and become sellers which puts a constant sell pressure on the price. It's pretty much the same story for Steem and likely will also be the case for the SMT's that will come out.
---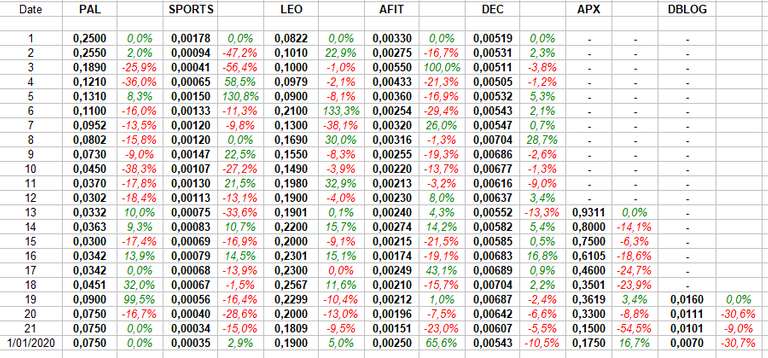 ---
The way I look at it, the fundamental model of the entire reward pool upvotes simply doesn't work and all the incentives are reversed. It's rarely about someone's passion which gets turned into a blog, but nearly always about what potentially earns the most in a way that doesn't require much time. When Sportstalk was created, all of a sudden everyone turned into a sportswriter as there was something to earn, the same thing goes for Actifit, Drugwards, Appics, ...
---
The only thing I can think of that would solve a lot of the problems the reward pool brings about is to remove it and switch to a Proof of Stake algorithm which gives a passive return to investors. A system where it's easy to give tips to good content similar to Publish0x might work to keep the blogging platform going. This would improve the average content quality, solve all the wars, reduce the selling pressure, give reasons to invest, ...
I once read an analogy of "Steemit being a library where all the popular books are about the library on which I very much agree. The trending page is still broken as nobody outside of the Steem bubble (even in the Steem bubble) would ever be interested in.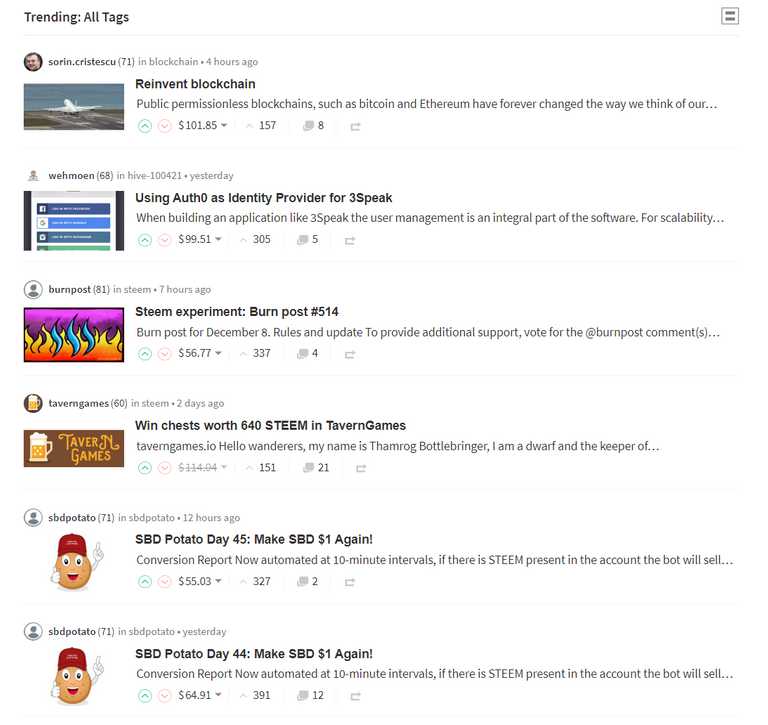 3 of the posts on trending page currently are about the broken system with an attempt to fix it. (burnpost / steempotato) which says enough.
---
So no, I'm not all that optimistic about the price of Steem or the Steem Tribe tokens in 2020 the way things currently are currently going. The resource credit system could give some value but I fear it mostly needs to come from another irrational crypto-mania bull run which seems unlikely for 2020 at this point.
---
Predictions 2020:
Steemmonsters will continue to shine!
Steem will drop outside of the top 100
Price Steem start 2021: ~0.22$
Most Tribe Tokens continue to suffer
---
Despite things not being all that great on Steem, I still have a hard time to see the price go way lower than it is right now. The only way I see Steem outperforming the other top 100 altcoins is in a 2017 scenario where everyone and their mother is looking to buy crypto.
---
I still enjoy having my blog on Steem and will continue for sure in 2020 in a very similar way as the last 2.5 years. I will be getting more active playing Steemmonsters as my collection keeps growing and look forward to future developments on this blockchain.
Feel Free to let me know your predictions...