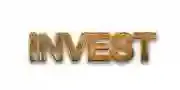 Looking at the steem price which is currently down, i can not agree much more thay this is the time to invest and accumulate more and sit back to wait for the good time when steem will hit back $5-$10 or more in market value.
Yea it might sound crazy that predixtion but i believe steem will soon hit thay figure soon. Steem will still be discovered much more than this.
So if you have cash, try buying a lot of steem and powering them up. If you have steem power, try using them wisely to curate and do more so as to accumulate more.
Lastly in amcticipation to the hardfork 21 that will be coming soon, i can not really wait to see the all hype about. Can not really wait.
This will be my first post here and i hope it is acceptable, if yes oh thank God for that.
If no, well i will say did not forget to invest and acvumulate more. Lol.