My Actifit Report Card: October 14 2019
Yesterday was a very good day for steps! I have a standing desk at work now, so I'm able to walk around a bit and stay standing while I work. And on top of that, I got a workout in!
Gamerheadz has a DDR Extreme cabinet, one that's seen better days but still works pretty well. There's this kid that shows up at casuals and likes to talk a lot of smack, and we like to put him in his place every now and again. Sometimes that means playing different games. And sometimes you have to pull out the DDR to really show him who's boss!
I kid, I kid... It was actually a lot of fun and he improved a bunch as we played.
You know, I missed this one step at the beginning because I got cocky. That's my own damn fault...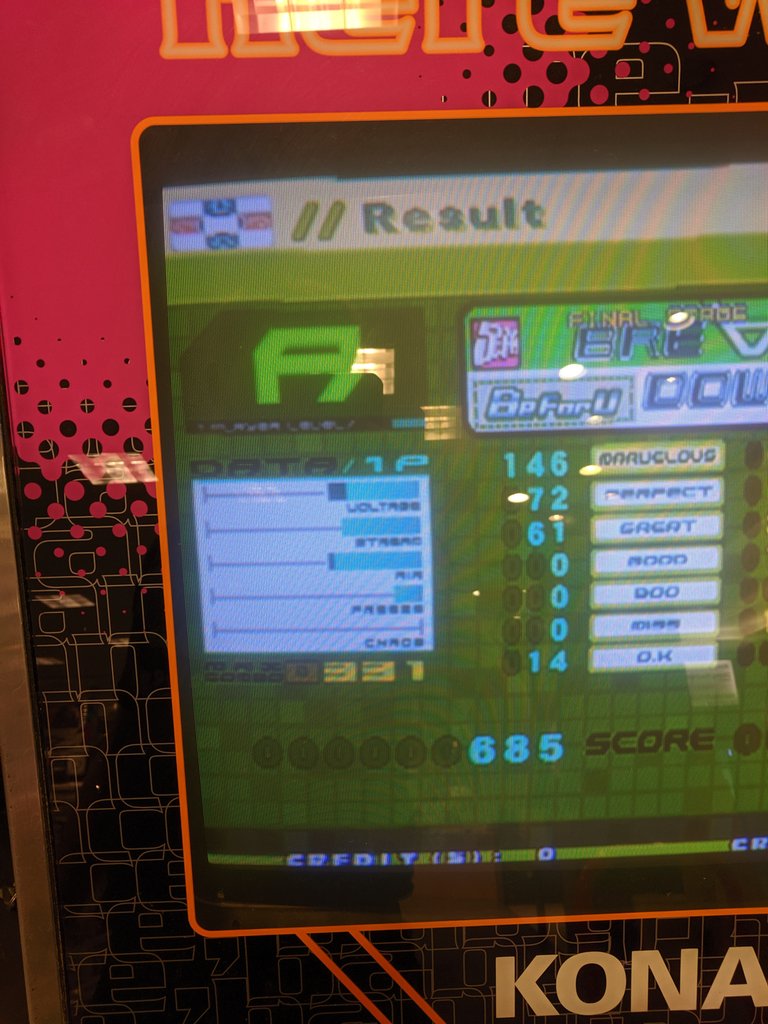 It's okay, I followed it up with this full combo. It's been a while since I've done this, but you know what? It's a fun song and I got to show off a bit.
After gamerheadz closed up, I went upstairs to play some pump and continue my workout.
I don't play a while lot of S4s, mainly because I'm usually going to S5+right out the gate. But I felt like starting out a little easier last night. It wouldn't last too long, I was ready for more!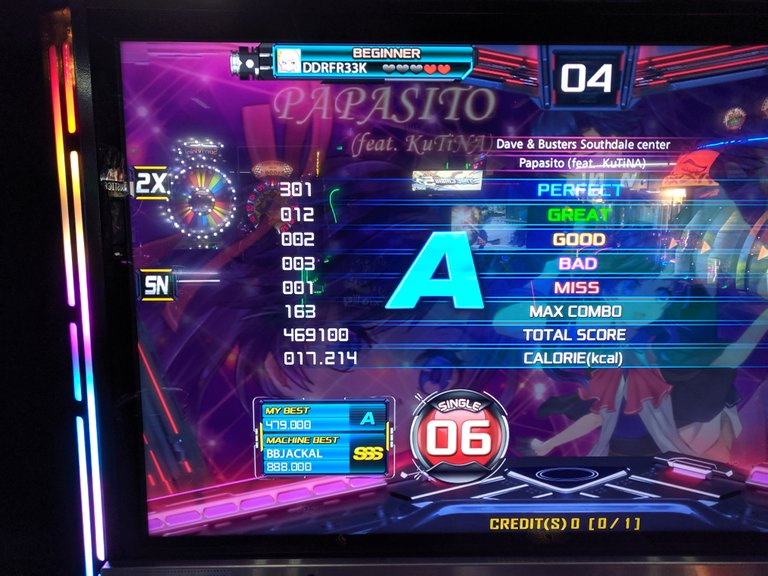 Papasito is an amazing song and while I keep messing up on it, I always have fun with it. Go look up the song on YouTube. It's pretty banger.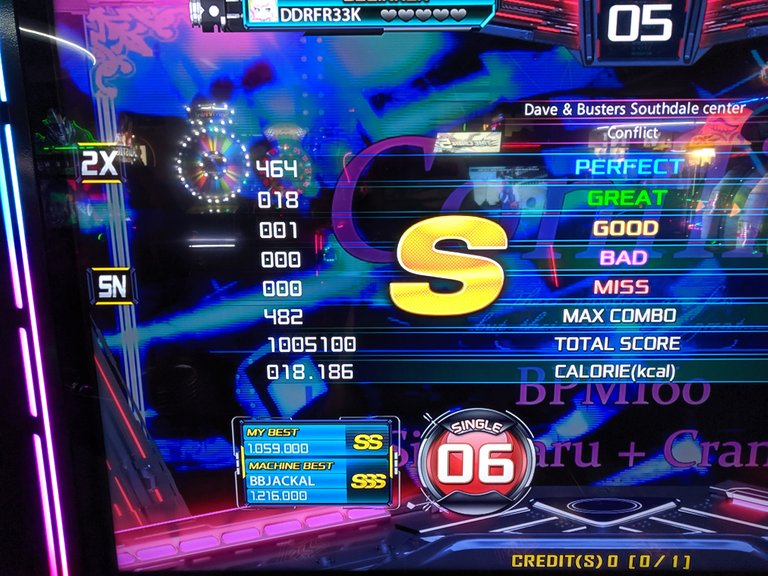 At this point, I started going through the S6 songs. Conflict is fun, but I keep forgetting about the word syncopation partway through the song. I could have gotten a SS on this song. I was so close!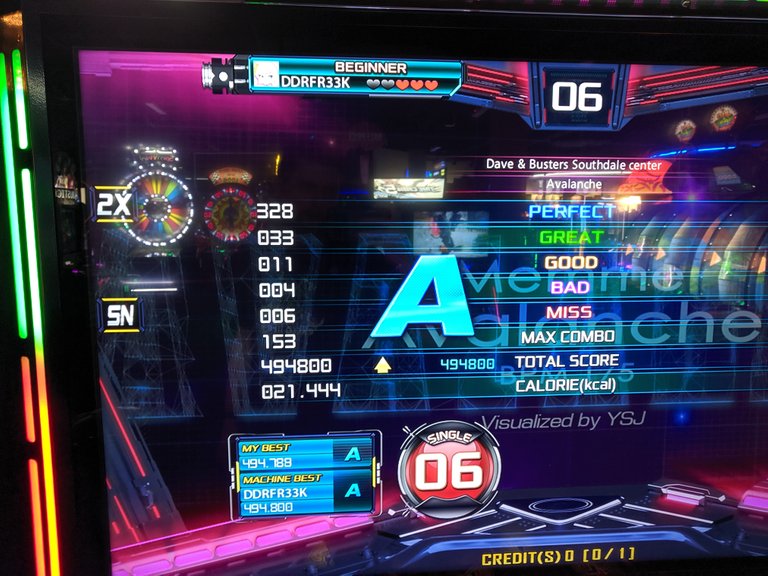 Fuck this song. That's all I have to say about it.
I've played the D5 for this song, the S6 is just as much fun. This is a good song! I liked this one! Got a solid score along the way...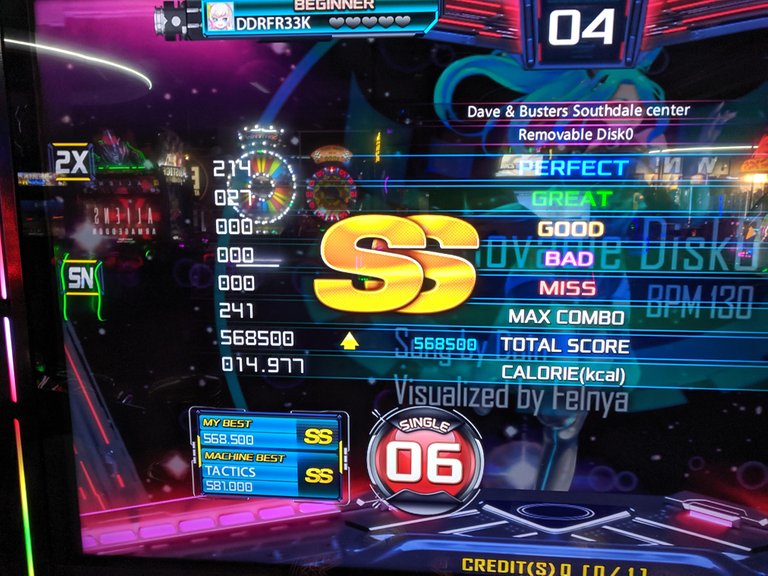 This was a first time run on this song. I know it's been around since Prime 1, I just never got around to doing it. It's actually a solid chart, o wish I'd played it earlier!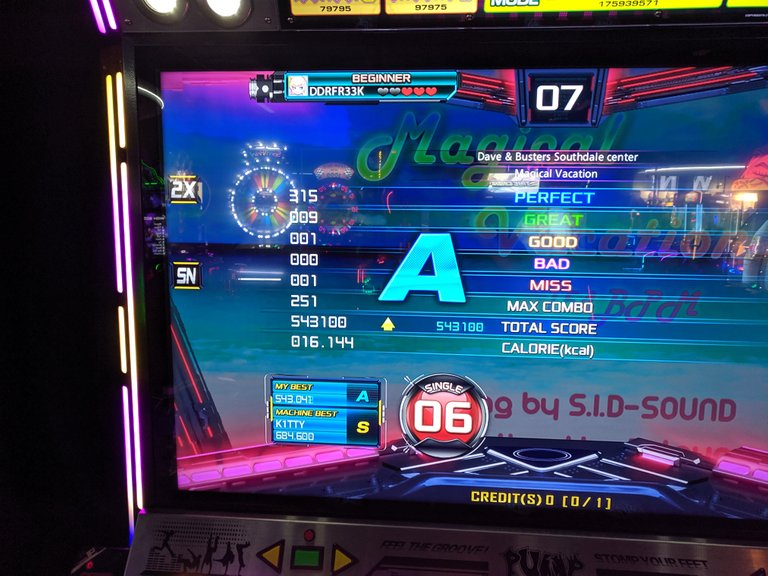 Another older song. I played this one a bunch on Prime 1 and 2, but now that stat tracking is on XX, I had to do it again. At least it's a fun song, you know?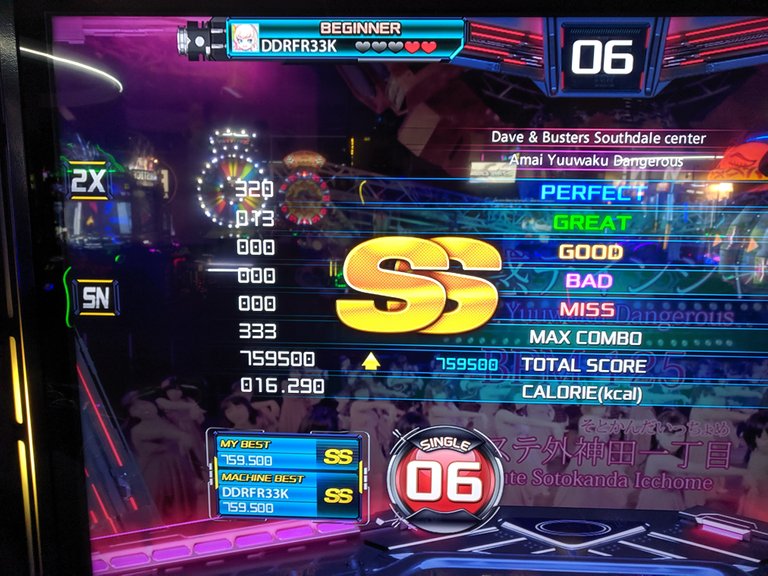 This is a new song to XX, and it's Japanese! Kind of cool to see that a Korean company would add more Japanese songs. They've done it in the past (Bad End Night, amongst other), but more is never bad.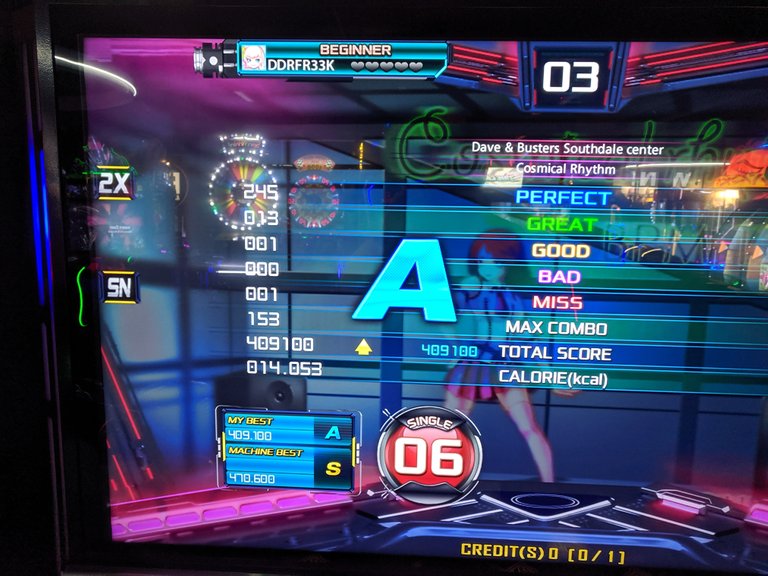 The last song of the night was another Prime 1 song. Another one of those songs I didn't play because I don't know. But here we are! I plucked away at the S6 lineup last night, and set a few PBs along the way!



11531

Aerobics, Daily Activity, Dancing, Jogging, Moving Around Office, Running, Walking
| | | | | | |
| --- | --- | --- | --- | --- | --- |
| | | | | | |
| in | | in | | in | |
---
---