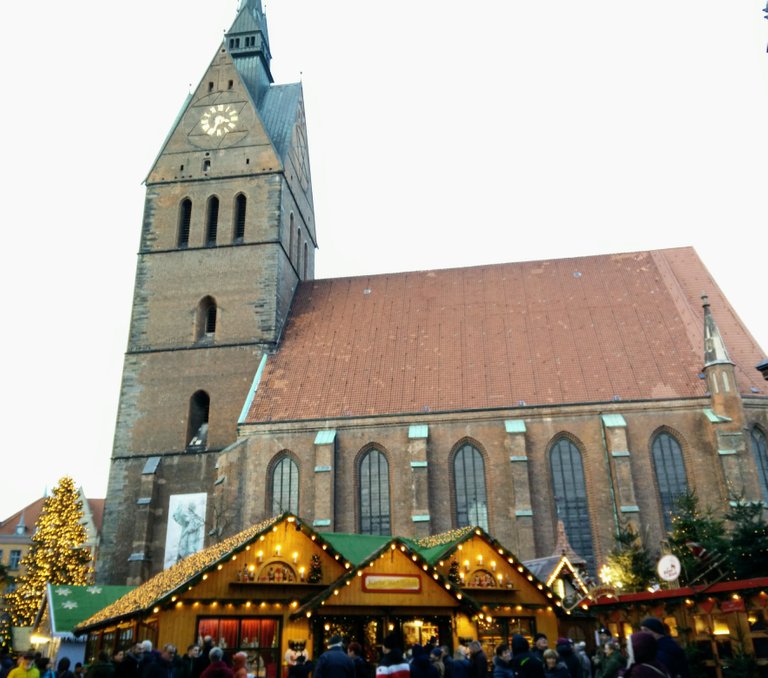 Mein zweiter Besuch in diesem Jahr auf dem Weihnachtsmarkt in Hannover. Diesmal war ich dabei, als es noch hell genug für Fotos war. Wieder viele Leute dort, jeder Schritt in einer solchen Menge sollte doppelt zählen ;) Ich war auch in der Marktkirche aus dem 14. Jahrhundert und machte einige Fotos - ich liebe die Backsteingebäude aus dieser Zeit! Südliche norddeutsche Backsteingotik, sozusagen ;)
My second visit this year to the christmas market in Hanover. This time I was there while there was still light to make some photos. Again a lot of people there, every step in such a crowd should count double ;) I went into the 14th century Marktkirche (market church) and made some photos - I love the brick buildings from the time!
---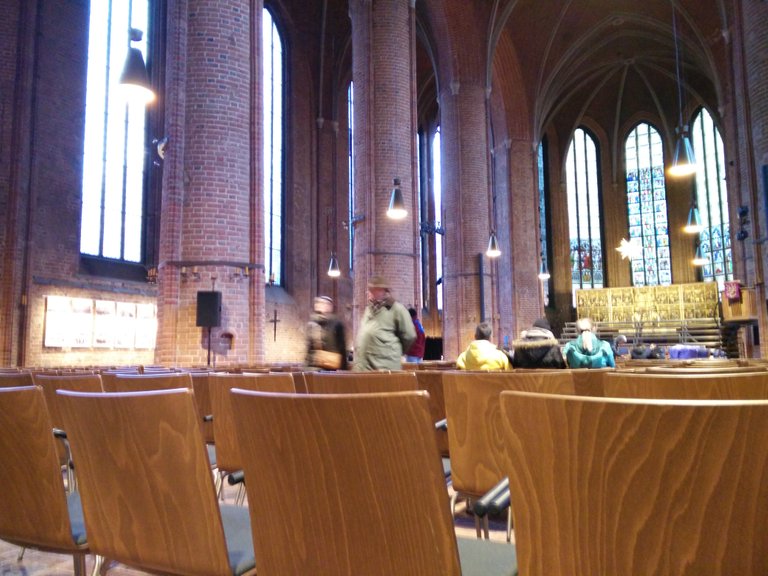 ---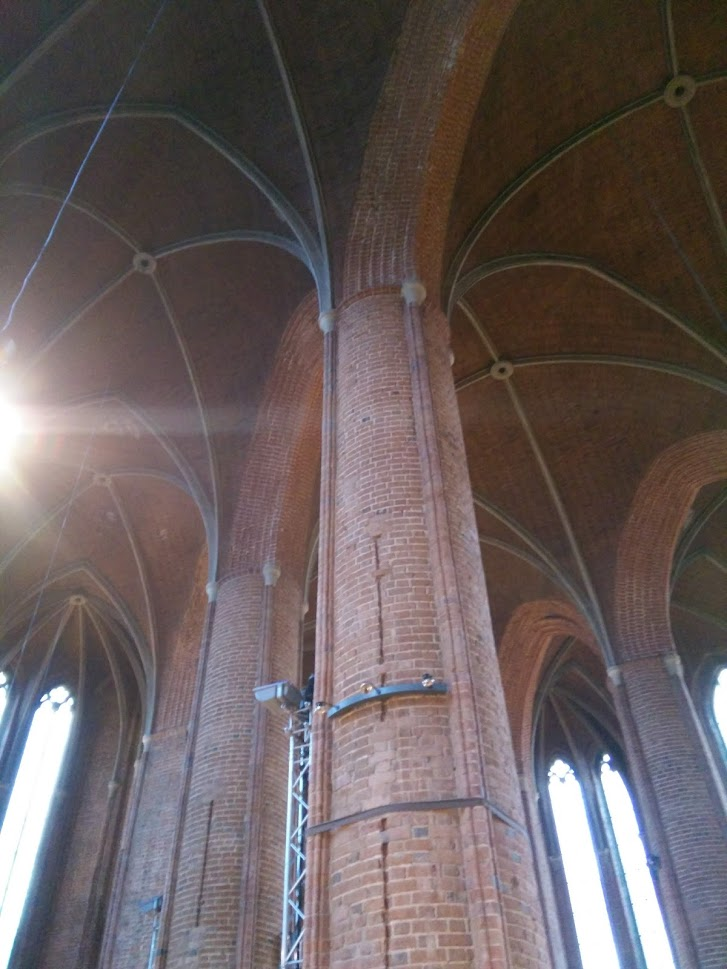 ---
Direkt daneben steht das alte Rathaus im gleichen Baustil. Der Vorbau und der zierliche Giebel sind ein starker Kontrast zu den massiven Pfeilern der Kirche.
Adjacent to it is the old town hall, built roughly at the same time in the same style. The porch and the delicate gable is quite a contrast to the massive pillars of the church.
---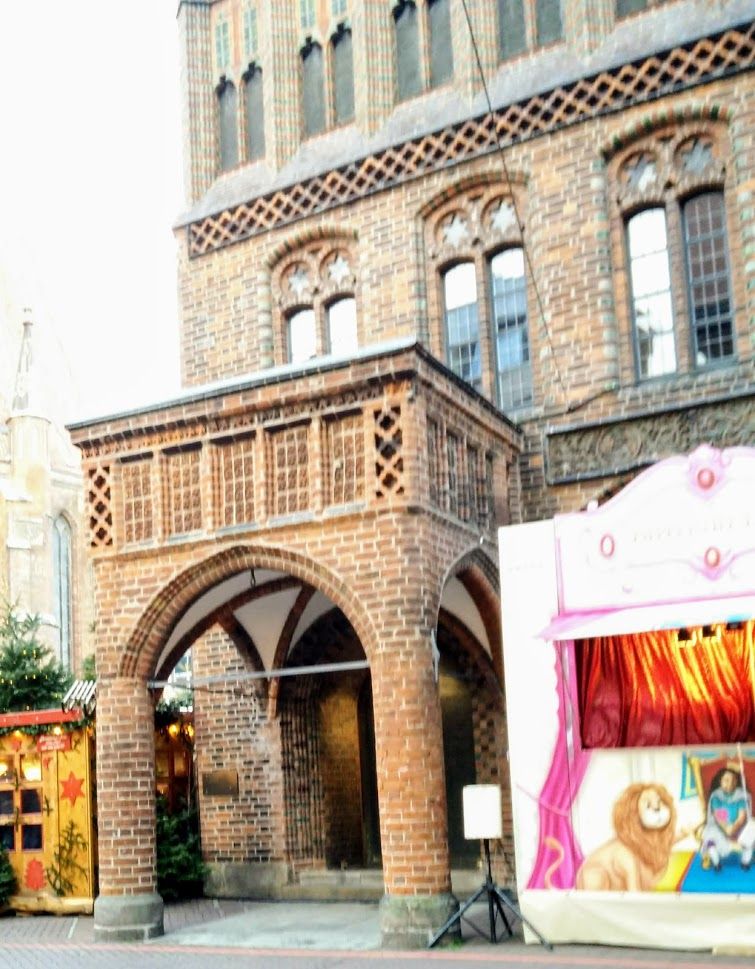 ---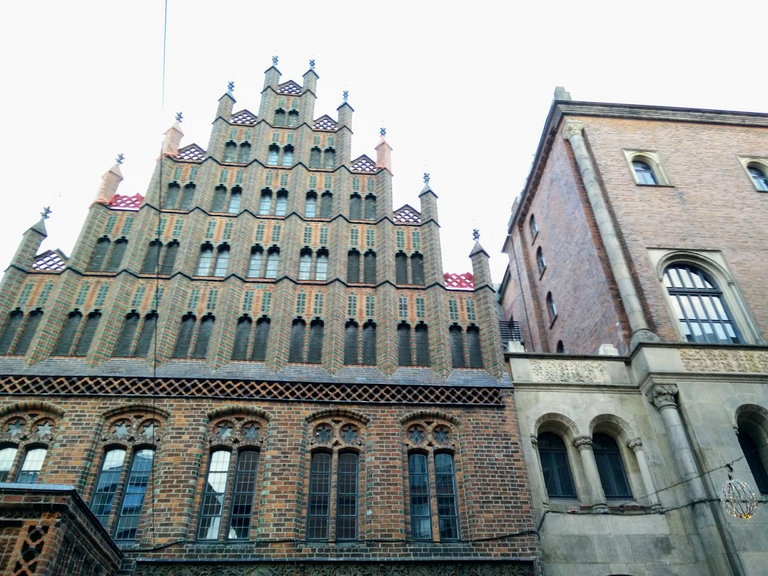 ---
(Bitte die Neo-Renaissance-Scheusslichkeit rechts im Bild entschuldigen / Please disregard the neo-renaissance atrocity to the right)


5976