The mid week is here again and we got event from various leagues which looks intresting and am tapping into it with this 1st 25odds to balance my selections since we gat loads of it ready to roll today.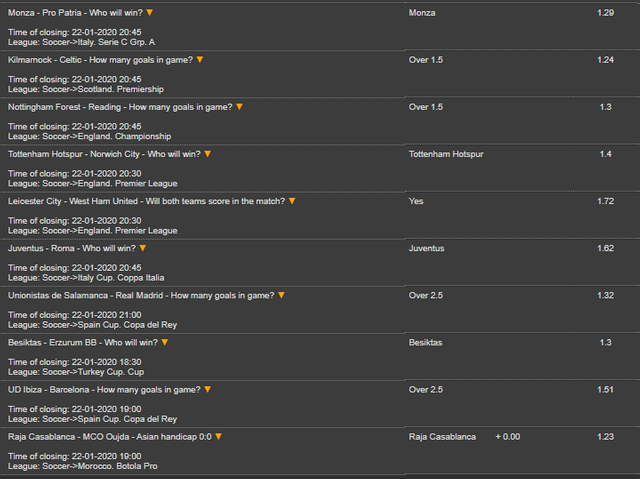 Booking : 3752355
You can click on any of my banners to join planetofbets.com or 1xbet.com and get 💯 % 1st time deposit bonus and also enjoy other bonuses from affiliate marketing programs.

Disclaimer :Analysis base on authors forcast and predictions using available statistics analysis and outright team performance. DYOR before using our Tips.
Bet Responsibly.

Are you passionate about sports betting as passive investment you can join us on
Whatsapp for free sports Prediction





Sportsconnect


Sign up 1xbet Here