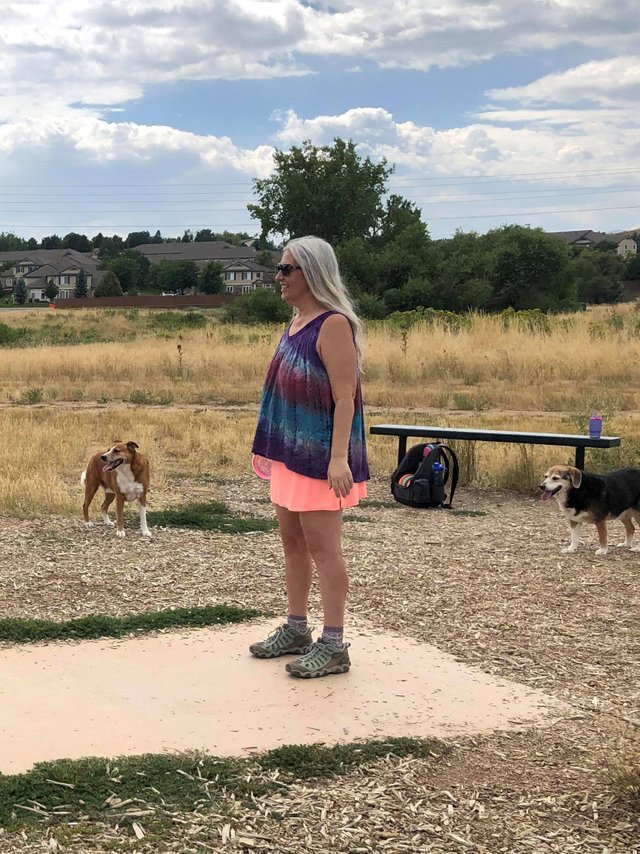 Last month I posted on my introduction to the sport of disc golf and how @hanedane (Allan) has been trying to teach me proper technique and form: Disc Golf: studying drives and putts for better form. Hey, I'm learning a new sport at 52 and I hope I can inspire other people my age to get out there! (Allan is 59 and look at him! We both believe you're as young as you feel.)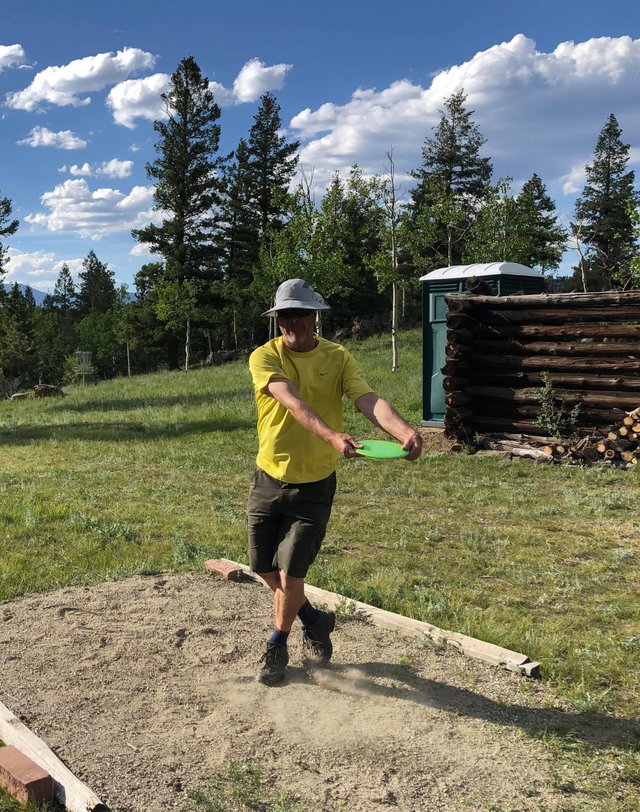 So today I wanted to post an update on how I'm doing with the cross step, which is key to generating power, especially off the tee. Here's Allan (at right) illustrating a good cross step that powers up his drive.
When I first started throwing disc, my drives just sort of happened as I stood there, feet firmly planted. I would turn my torso and flick back around, often pulling a few muscles in my neck (a problem since my car accident in January). Needless to say, my drives back then didn't go very far.
Well, today we shot a (hot and dry) round at Fehringer in Denver, and I think my cross step is coming along:
I'm shooting with my mini Tesla that I got up in Conifer, Colorado at Beaver Ranch. What this video shows me, though, is that my left arm is just sort of hanging out. Definitely need to find some way to put it to better use! 🤣🤣🤣
The video also shows me that I need to pick up the pace a little; my footwork is pretty slow and plodding. But I'm still getting used to the cross, and I'm hoping my speed will improve with time.

My putting really needs some work, too. On Hole 10, I ended up putting twice, once with a blue disc and again with a pink. As you can see from the photos below, I'm not holding the disc level, like Allan does here: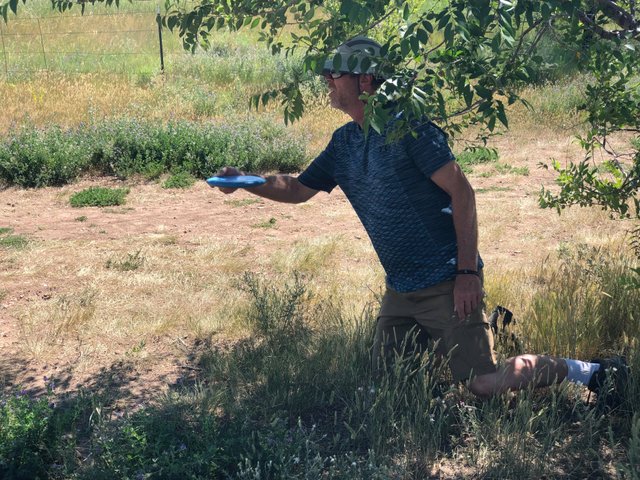 difficult putt on his knees, but he keeps the disc straight and level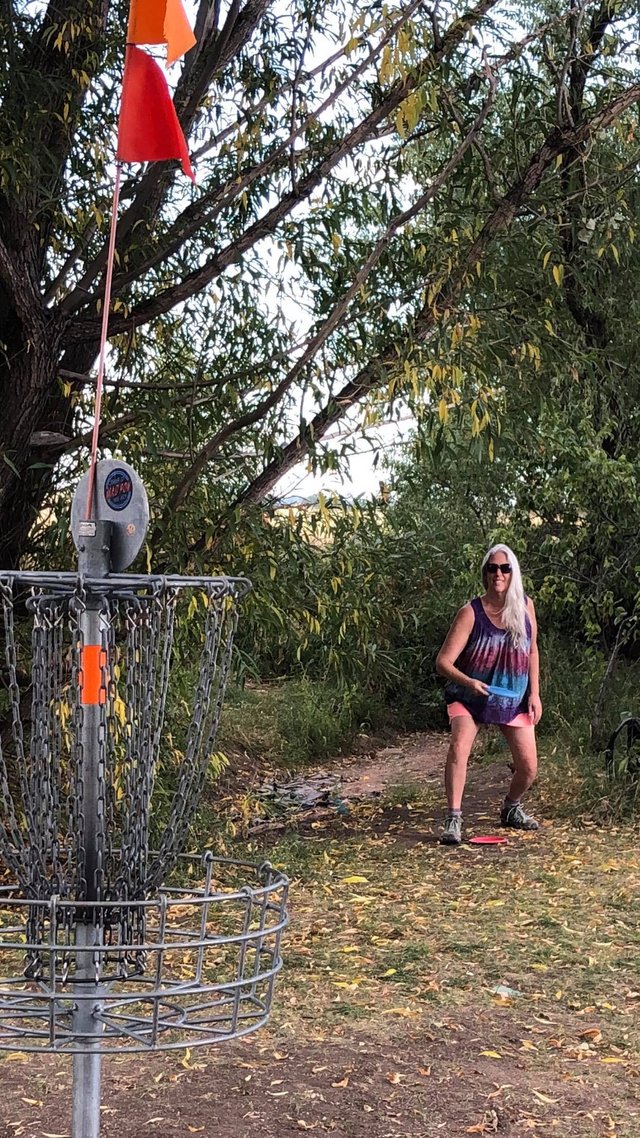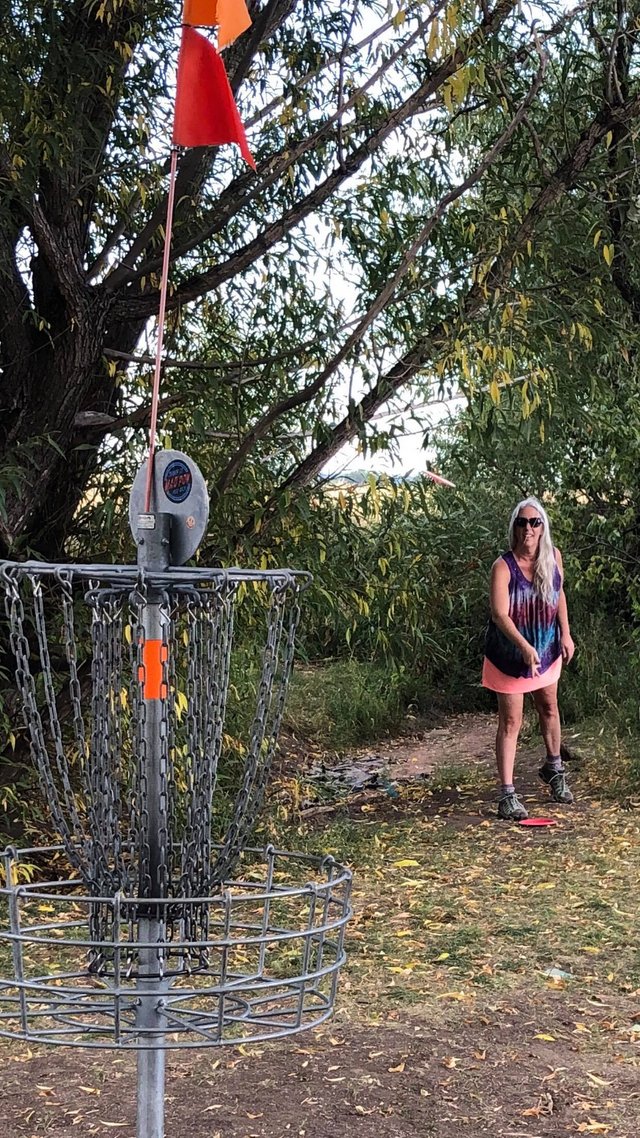 On both putts above, the disc is tilted down to my left and neither putt goes in. But seeing the video and pictures really helps me see what I'm doing wrong. I need to take a few more pointers from the pro... below is a short video of Allan parking it today on Hole 6:
Later in the round, I was able to keep my disc more level, and the cross step is feeling more natural: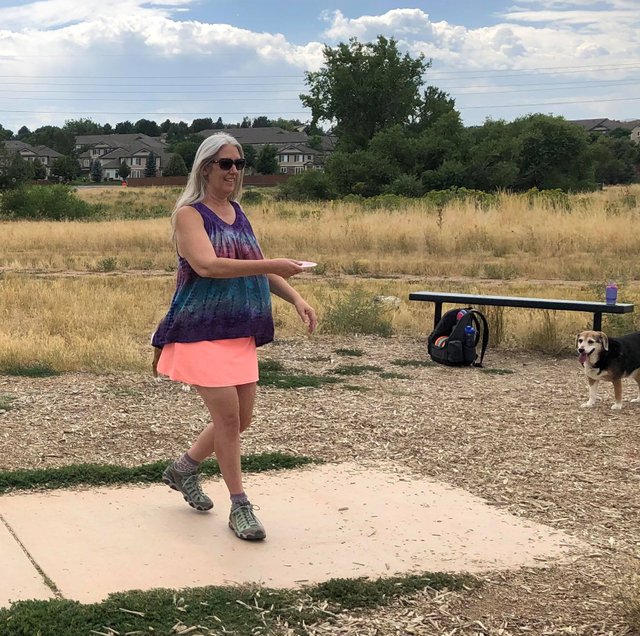 Powering up my drive with a level disc while Fleur looks on --
great way to end the round!
Allan shot 18 holes at about 3 under,
and because I always take his lie, I did too!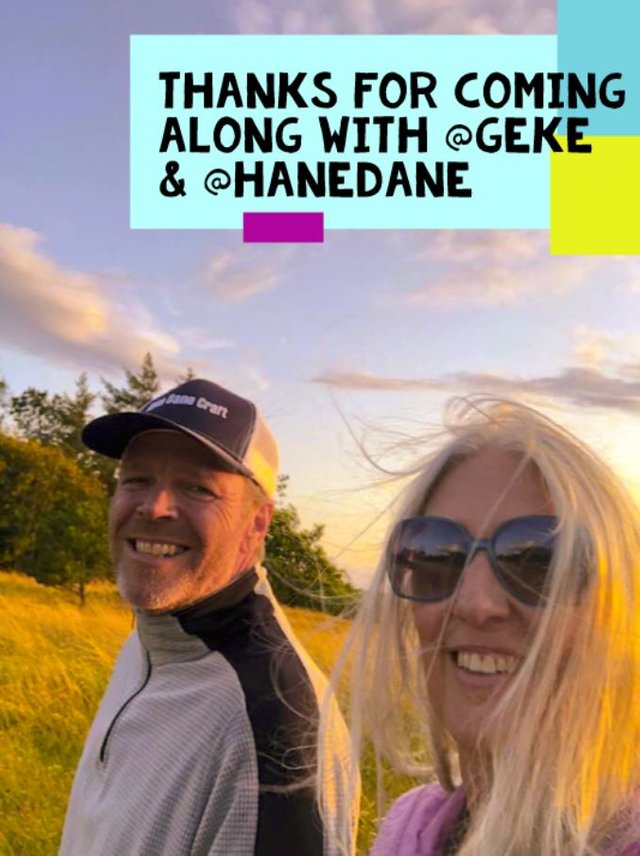 Thank you for reading and joining us on our round!
We're Allan and Stephanie... making our way through middle age. Relatively new couple; just coming up on our first anniversary. Please take a minute to tag along with us on Steemit / Neoxian City!
Do you play disc golf? Leave us a comment! We'd love to hear from you. 😃😃😃😃😃