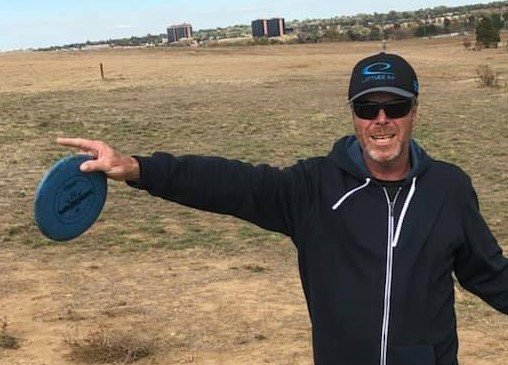 A little backstory is necessary: Back in January I was in a car accident. Damage to the car was negligible but the airbag did deploy. Ever since, my neck has had some annoying issues: pain that comes and goes, stiffness/crackling (probably injury to the fascia), and some dizziness. Before the accident I'd been learning to play disc golf with @hanedane (Allan, that's him above) but after the accident, throwing the disc aggravated the injury. It's now six months later and I'm just starting to pick up disc golf again, but it's even more important that I use proper form to avoid further neck problems.
In order to learn the sport and do it the right way, I'm studying a little bit about good throwing form and generating force smoothly. And because Allan's good at this sport (he consistently throws between 5 and 15 under par, depending on the course) and has been playing for over 20 years, I'm also studying the way he throws.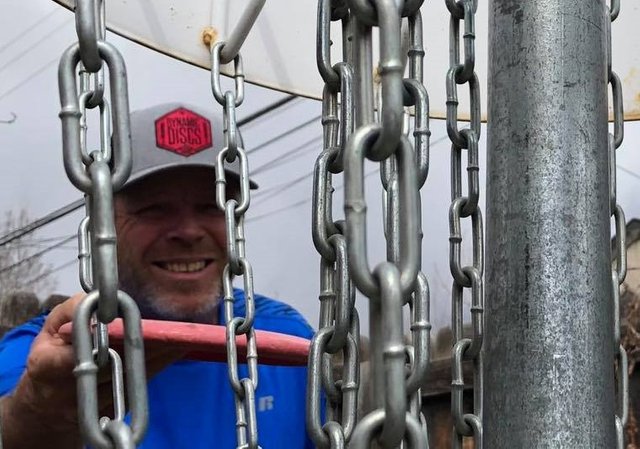 Of course, there are many ways to throw disc. Some people use a forward flick; others do it backhand, pulling across the body. Some people throw straight up in the air with the disc perpendicular, and some just roll it along the ground, which might not be a bad idea to try at some point. 😂 But for me, I'm just trying to get the basic backhand swing down, and one important part of generating a smooth swing with power is the cross step: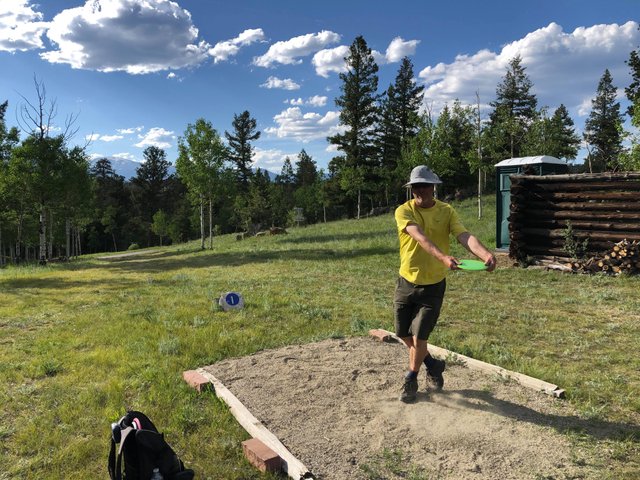 Before, I was trying to drive the disc without doing a cross step; as a result, my neck and torso were trying to generate all the force by twisting (which is why it aggravated my neck injury) so this is the first change I need to make. I took a slow-motion video of Allan's basic backhand drive so I could break it down and practice the cross step. The video below was taken on the first tee at Fehringer disc golf course in Denver:

For putting, things change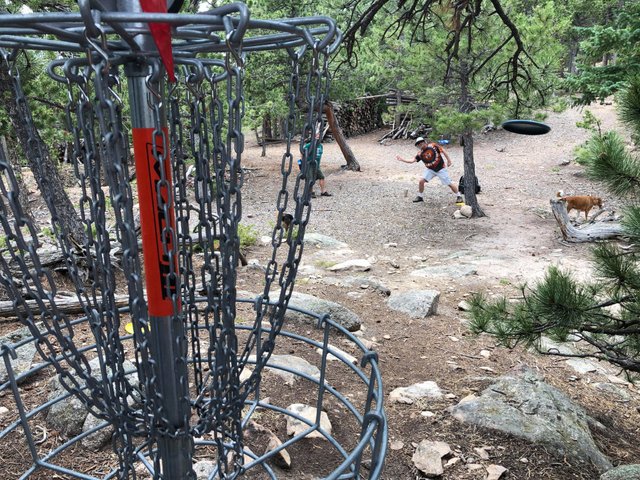 rocky upshot
Now, you're facing the basket and usually bringing the disc up along your torso before flicking or snapping it out, unless you're trying to putt around obstacles.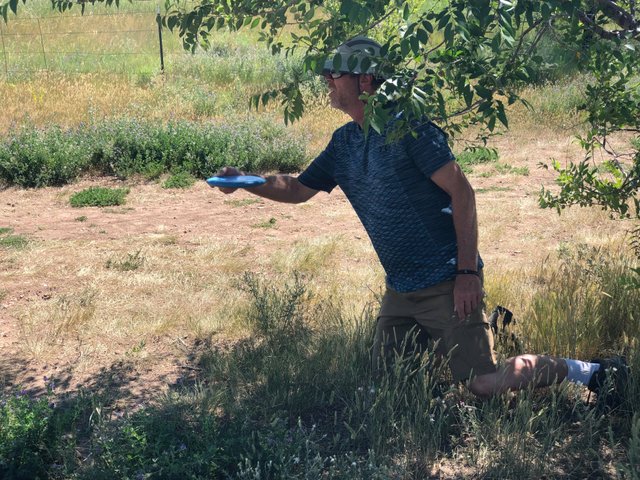 difficult putt on his knees, but he keeps the disc straight and level
Below is another slo-mo video of Allan -- notice the small window between the leaves he needs to clear to make this shot! But he threads the needle:
Putting is much easier for me and doesn't aggravate injuries or pull any muscles, and I'm getting better at putts with my mini (rather than a putter disc). In the video below, at regular speed, Allan makes a basic putt keeping a level disc -- something I'm trying to do more consistently:
And check out this super long 60-foot putt! You can just make out the blue disc in the basket of the last photo. Clang!


If I get better at this game, I might expand beyond my little pink Tesla mini... then I can get my own disc bag! But until then, I'm happy traveling light around the course. 😀