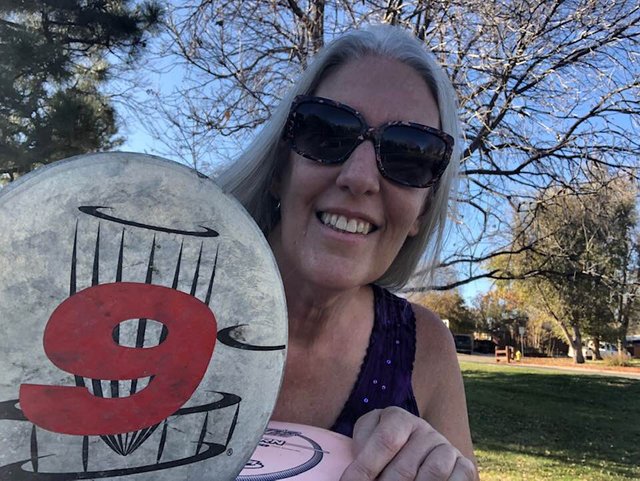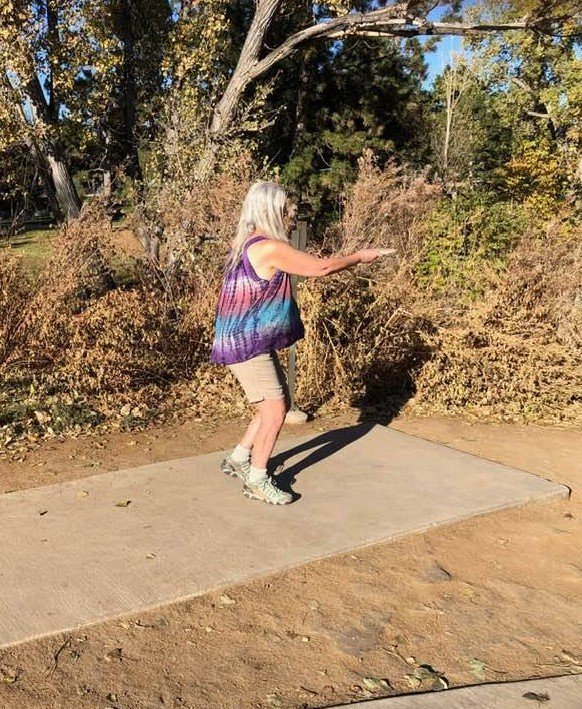 Just under three weeks ago I shot my first par and I said then that the next time I posted on disc golf you'd see me holding the disc more level. Well, I've improved quite a bit keeping the disc level, as shown at left, and because of this improvement I shot my first birdie last week!
We were at Johnny Roberts Memorial Disc Golf Course in Arvada, north of Denver. I was just trying for an up-shot onto the green of Hole 9 but it turned into a 60-foot putt! The day this happened was just like the day I shot my first par: a beautiful, warm Indian summer day in the upper 70s with snow expected the next. Hard to believe that I was so recently wearing shorts and a tank top, as this photo was taken a few short days later: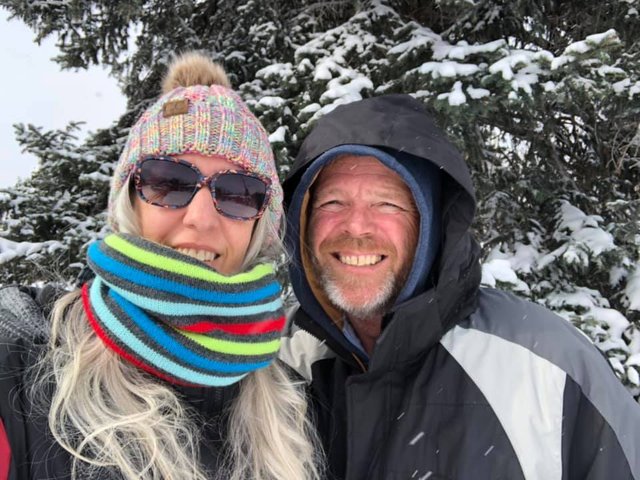 Well, so long from Denver... it may be a while before we post another round. It'll have to wait until all this snow melts!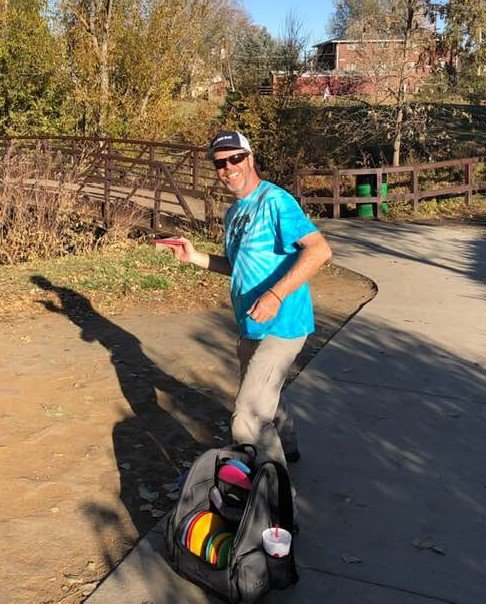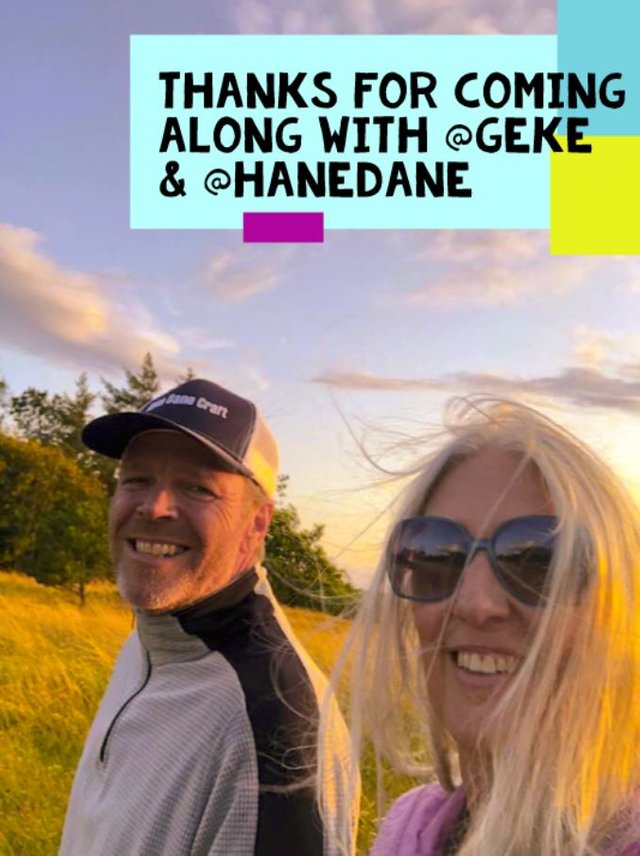 Thank you for reading and joining us on our travels! We're Allan and Stephanie... making our way through middle age.
All photos are originals, taken by @hanedane or @geke. (Dividing bars courtesy of pixabay.com.)
Please leave us a comment to let us know you stopped by! We'd love to hear from you. 😃😃😃😃😃