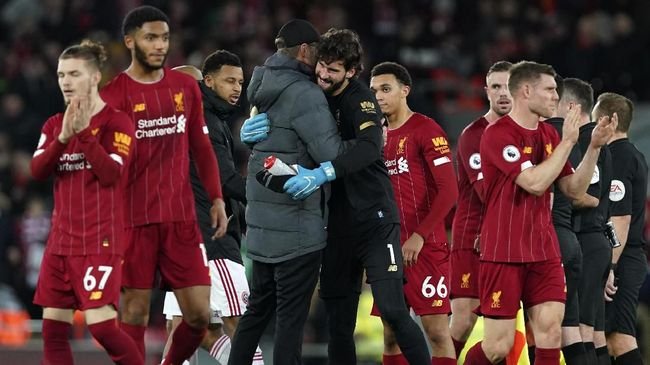 Saya melihat judul ini terlalu tendensius. Tidak sesuai fakta. Apa alasannya Liverpool takut bicara juara? Faktanya mereka sudah bermain tak terkalahkan sepanjang musim Liga Inggris tahun ini?
Bahkan sampai sekarang, tim berjuluk The reds tersebut masih menduduki puncak klasemen dengan total poin yang berhasil dikumpulkan sebanyak 58 poin.
Sementara tim di bawahnya leicester yang menduduki posisi runer up hanya mengoleksi 45 poin. 
Sekali lagi pernytaan mantan pemain manchester United, Rio Ferdinand, bahwa Liverpool takut bicara juara menurut saya itu hoaks. lantaran tim yang pernah dibelanya kini berada jauh di bawah The Reds.
Iya kan?
Shared On DLIKE
---