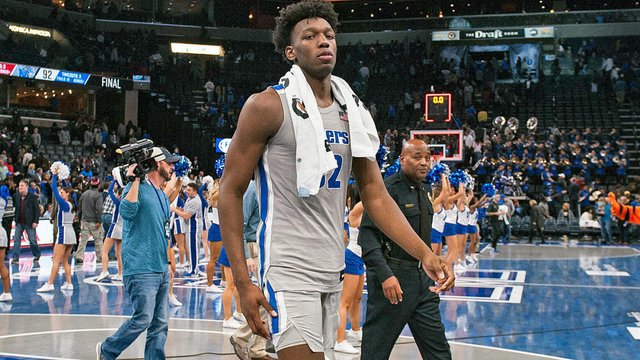 James Wiseman's career at Memphis is over before it got started.  
The suspended star player is going to the NBA.  He intends to sign with an agent, making him ineligible to play in the NCAA.
This is not on the young kid but the NCAA.  It is letting one of its more dynamic players leave because of something stupid.  He got a loan that he did pay before. he was at Memphis.
Shared On DLIKE
---