Pacquiao: Thurman is a Challenge - But a Fight I Know I'll Win - Boxing News
Tomorrow the boxing world will have all their eyes set in what is going to be an all action fight between an old Legend in Manny Pacquiao, and one who's looking to add a great win to his resume as to build up his legacy in a very game Keith Thurman.
The "pac man" doesn't need any introductions, he's an 8 time world champion who's looking to prove to the youngsters he's still got it. On the other hand Thurman is returning from what it was supposed to be a tune up fight against the always dangerous Josesito Lopez.
Before that fight, Thurman was on route of becoming one of the pound x pound best until injuries delayed his journey for almost Two years. This will definitely be one of his biggest challenges to date so it'll be hard to pick the winner on this one.
"I like the fight because it's a challenge for me, but I know I'm going to win, Just focus on discipline and work hard" Stated Pacquiao who sounds really confident before the fight. He might have lost some speed but I sense his training sessions have been more focused on getting power and strength in order to compensate the loss of speed. He'll definitely will go for the K.O.
As for "one time" he has to prove to the skeptics that he's still got pop in that feared right hand! Let's wait and see what happens. I'm going with Pacquiao in this one. Regards Champs!
---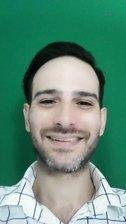 @jonsnow1983
---
---
Stay tuned and STEEM ON!
Source of shared Link
---

---
---