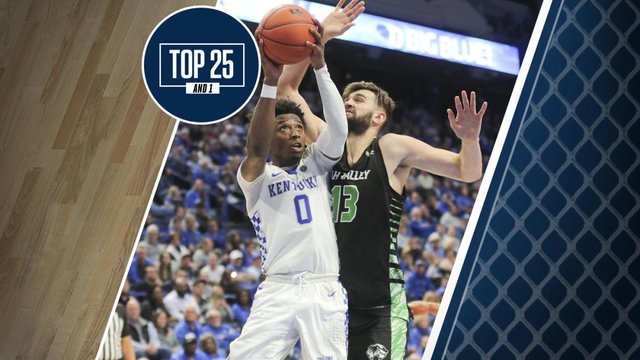 I was really looking forward to college basketball season. I live in Kentucky so basketball here is almost a sort of religion. I looked forward to writing about how the Cats were performing well and how Tyrese Maxey loves to drop baskets. That's not been happening.
Part of that has been my lack of writing. That is looking to change. The other half has been that my #1 ranked Cats haven't looked very well so far. They looked incredibly sharp against Michigan State but a week later missed an easy win against a Evansville team that was a 25 point underdog.
Now my Cats are ranked 11th in the nation. It's going to be fun now watching this team grow past their upset against Evansville and their weak performance against Utah Valley to see if they have the guts to power back to being the leading team they were expected to be.
Shared On DLIKE
---