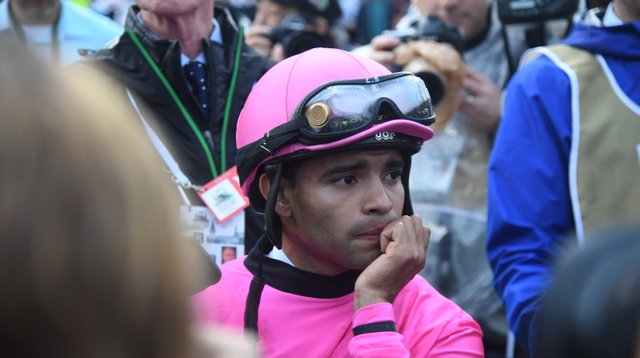 It happened at a different park and on turf, but jockey Luis Saez found himself in the middle of another blocking controversy on Friday.
The jockey had initially won the Kentucky Derby back in May on Maximum Security but was disqualified for lane blocking. This led to lawsuits being placed in hopes of restoring Maximum Security as the winner of the 145th Run for the Roses.
This lawsuit was already a tough sale considering how the industry would need to find a way to go about cancelling all of the bets that were paid out. No matter what I assumed they were only hoping for some settlement to quiet down. With this new lane closing it will certainly be tough to see Maximum Security get the win this time either.
Source of shared Link
---