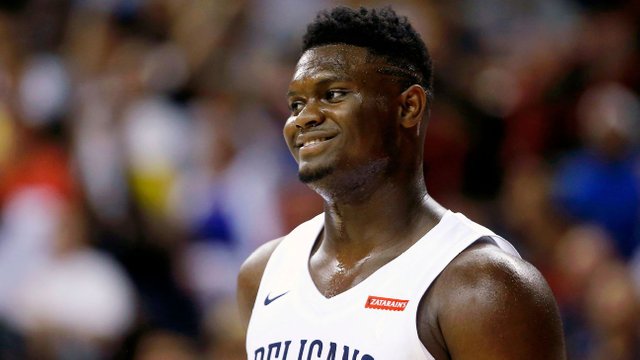 Zion just dropped an Instagram video announcing he'll be a part of Jordan brands. Reports are saying the deal could be valued at over $100 million but even more impressive is that there were even higher offers on the table. Despite that Williamson seemed most interested in sharing a piece of history to his boyhood idol.
"I feel incredibly blessed to be a part of the Jordan Brand family," says Williamson. "Since I was a kid, I dreamed of making it to the league and having the type of impact on the game Michael Jordan had and continues to have today. He was one of those special athletes I looked up to, and I really can't express how happy and excited I am for this journey."
With this offer it is clear that Jordan and Nike share the belief in Zion.
"Zion's incredible determination, character and play are inspiring," says Jordan. "He's an essential part of the new talent that will help lead the brand into the future. He told us he would 'shock the world,' and asked us to believe him. We do."
---
Before Zion Williamson committed to Jordan Brand, several shoe competitors made offers on total deals that extended well into the nine-figure range, sources tell ESPN's Adrian Wojnarowski.
Source of shared Link
---