D'Tigress qualify for Tokyo 2020 Olympics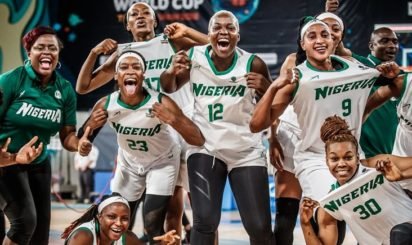 I literally felt like dancing when I saw this update about the Nigerian female basketball team (D'Tigress). Yeah, they did it. They are going to Tokyo 2020 and have already booked a ticket yesterday being Saturday.
The qualification for the 2020 Olympics game was truly not and easy one as I watch some of the games but I am glad D'Tigress did scale through.
The Nigeria Basketball Federation (NBBF) has now set the record of being the only federation in Nigeria to have two teams at the Olympics.
This is indeed a great improvement and I am proud of the NBBF
<hr>
#### Thanks for reading. I remain @prechyrukky
Shared On DLIKE
---

---
---