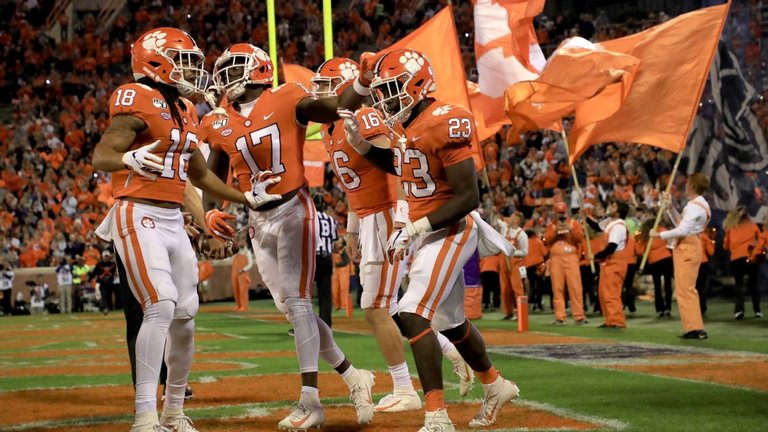 The Clemson Tigers opened up the first college football playoff ranking on the outside looking in.  The team was originally ranked 5th in the first poll.
The Tigers are now looking like the team that won the National Championship last season.  After struggling to beat a not-so-great North Carolina team, they were penalized in the polls.
Over the last few weeks, the Tigers put a beating on every team they faced.  The latest victim, Wake Forest, took a thrashing this past weekend.
They are now moving forward with that Championship look to them.  Without much of a conference challenge, Clemson should be able to waltz into the playoff rounds.
Shared On DLIKE
---