Which player will win the ROY award in 2019-2020 NBA season?
---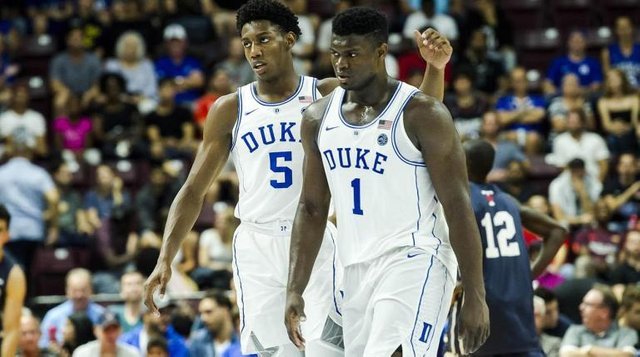 Source: NBA
Ten days ago i post NBA Loyalty and how it Completely lost it's Value! where i mention that a brand new generation joined NBA, a very promising one and i am looking forward to see them playing and why not see them loyal.
We all know each year the Draft brings a lot of excitement as there are very high expectations from the young wave of players that are joining. Most of the times, at least the first ten picks are ranked as future stars or superstars. Just take a look last year at Luka Doncic, and what a great impact he had for Dallas Mavericks, and i have to admit i was really happy to see him winning the ROY award.
Of course in the past there been couple of big busts (and i think this is a great idea for a post) but most of the times at least top ten in the Draft show that they are worthed.
So let's see which player do you think is going to win this year the ROY (Rookie of the Year) award. I have added in the poll the first ten picks but if you think another player will win the award you can mention him the Others... section!
---
---
---
---
---
---
---
---
---
---
---
---
Answer the question at dpoll.xyz.