What's up everyone? Welcome to my channel.
Yesterday me and the crew drove to Ioannina university to enjoy this sunny day with some street skating. We skated a spot called "Karolos" and after stacking a bunch of manual clips I decided to try a rail I've been thinking of trying for some time now. I am not really into rail skating so I was scared at first but once I did a couple of tries I got the hang of it and started attacking with full force.
Click play and enjoy today's vlog guys!
Thank you all for watching and supporting me my friends and if you want to see more skateboarding check out our awesome community on Steem called "Steemskate" in which you actually own your content and getting paid for it.
Hit the sign up button and join the fun.
Here is the link
https://steemit.com/@steemskate
Much love to everyone and have fun.
Music : Steemskate by @stickchumpion
Find me Here
Steemit.com : https://steemit.com/@knowhow92
Instagram : https://www.instagram.com/haris_housos/
Youtube (Brave Browser creator) : https://www.youtube.com/user/pwrepous...
Greek Youtube channel (Brave Browser creator) :
https://www.youtube.com/channel/UCJTN...
Twitter : https://twitter.com/theocharis_ch
Palnet : https://www.palnet.io/@knowhow92
Creativecoin.xyz : https://www.creativecoin.xyz/@knowhow92
Steemace : https://www.steemace.io/@knowhow92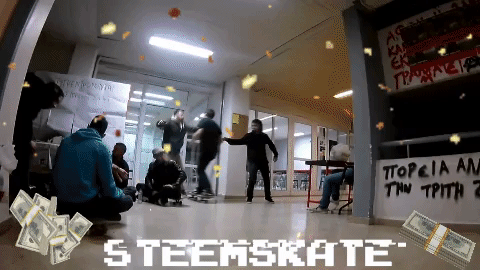 ---
▶️ DTube
▶️ YouTube