I didn't get the chance to go to this game but there's no way I could resist sharing about it. Beyond my enjoyment watching the Red Legs sending the Cubbies home with the loss it was even more special thanks to rookie Aristides Aquino's 3 home run night.
Things started off hot for the Reds with a Joey Votto double followed by another double from Josh VanMeter putting the Reds on top early.
It didn't stop there for the offense. Aristides Aquino stepped up on his first at bat in the 2nd and nailed a homer bringing the score 2-0. This was shortly followed by another long shot from Nick Senzel to run the score to 3-0 in the 2nd.
Aquino stepped back up to the plate in the bottom of the third and lightning struck twice. He blasted one past the left field fence bringing the score to 4-0. This would be followed by a single from Senzel followed by an RBI from Tucker Barnhart. Action didn't stop as Peraza made it on followed by Sonny Gray knocking Barnhart and Peraza in running the score to 7-0.
Not to be left out Eugenio Suarez blasted a home run into center in the bottom of the 4th to run the score to 8-0. This was back to back nights for Suarez to round the bags on the long ball.
The fourth brought way to Aquino stepping back up to the plate. From a 1-2 count Aquino nailed his 3rd homer of the night running the score to a 9-0 lead. This would make 7 home runs for Aquino in his first 10 games in the Majors tying him for the most in the modern era.
The Reds would add a little more on with a solo shot from Kyle Farmer in the bottom of the sixth. This would be more than enough to hold of the Cubs for the evening as they would end up scoring 1 in the top of the 9th.

NL Central

Reds Wildcard Race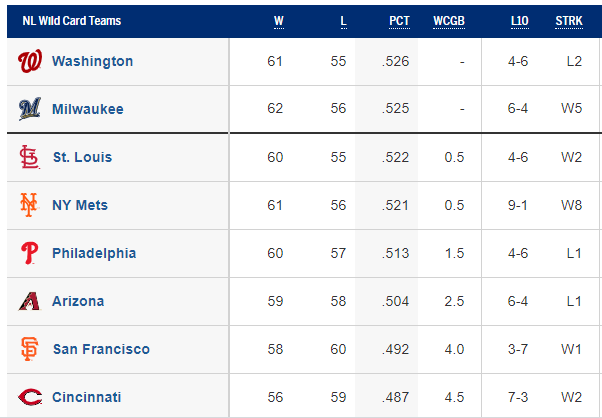 Condensed Game: Aristides Aquino belted three solo home runs to back Sonny Gray's strong start in the Reds' 10-1 win
Don't forget to subscribe! https://www.youtube.com/mlb
Follow us elsewhere too:
Twitter: https://twitter.com/MLB
Instagram: https://www.instagram.com/mlb/
Facebook: https://www.facebook.com/mlb
TikTok: https://www.tiktok.com/share/user/656...
Visit our site for all baseball news, stats and scores! https://www.mlb.com/
---
▶️ DTube
▶️ YouTube