Timeline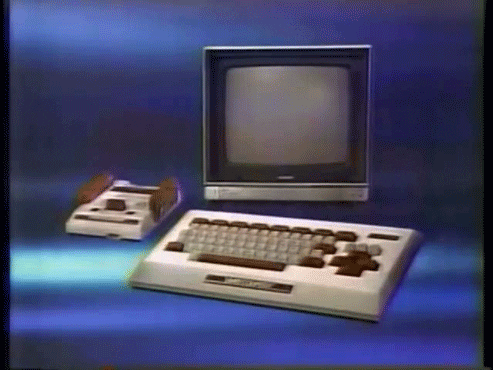 Like magic!
ESports has been evolving quite fast through the years. Alot of credit goes to Atari for being the one who started all of this. The 80's is often referred to as a period of transition. Not too old to be considered as a classic yet not too young to be categorized as a modern age, especially for technology. The November 1, 1980 tournament held by Atari is one of the main instigator why we have and enjoy the very diverse eSports and gaming industry. Well, it's not really what can we call now as a 'trending' news at that time but it is undeniable that it was one of the earliest that created a notable ripple for gaming.
The 90's is the era of family computers (at least in SEA). Computers became common in the west much earlier by at least 5 years. But where ever we are there was these pleasant memories with our childhood friends when we used to sit together and took turns on a single family pc. I can still remember when me and my cousins made schedules and took turns to play games like super mario and golden ax. I dunno but I have this particular fond memory of kicking elves' butt using my barbarian character. And after that everything just exploded in the 21st century. It's when starcraft became quite popular after it's released more or less 2 years earlier and it was also the time when the competition started to get tougher. Years ago it was a war on consoles but in the 2000's you now started to have other avenues to spread games and entertainment. Another significant event that happened in this decade is the establishment of the world cyber games which is also considered as an Olympic for gaming. If it's like playing games for the sake of entertainment in the previous years. It now became a legit form of competition or as they said a sport. It was the time when eSports has begun it's domination.
Gone Mobile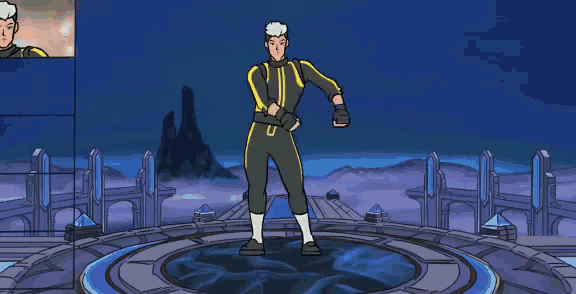 Dance better than Chou
Fast forward today, eSports even adapted in the smallest pieces of technology particularly in our mobile phones. Mobile Legends: Bang bang for example is dominating the South East Asian region. In the first years since it's inception it was often labeled as the ripped off version of the more popular pc game league of legends. Which in my opinion is true. The graphics compared to LOL is quite terrible. if you're playing LOL for a long time you might had this bad taste when you see a degraded version of it. But like most games MLBB started to improve. In my humble opinion it is still far from in terms of graphics but the gameplay has become smoother. We also have these streamers that really boosted the popularity of the game.
If there are advantages on playing a game in smartphones over computers that's accessibility. Mobile phones are lighter and readily available to use. MLBB capitalizes these advantage to poach players from LOL, especially in the SEA region. This one is a live witness. I have friends who quit LOL for it's downgraded version because of same reasons. Another advantage is that it's cheaper for your general gamer. Renting a PC for example here in the Philippines can cost you 0.4 $/hour while by spending a dollar you can enjoy cheap MOBA for the whole day.
How bout Competitive Gaming?
Caption says: Most intense fight this season
We talked about the advantage of going mobile. Now, the question is what can we expect from the competitive scene? To understand more let's discuss the game time. In mobile legends for example the game time is usually around 15-25 minutes that's less than half of what you can expect for LOL and DOTA 2. I had this experience of playing almost a 2 hour in DOTA 2, so you can really see the comparison. This only means that in mobile eSports the game athletes need more consistency in their play style. The limited time decreases the chances for a turn around, particularly in the late game. I'm not saying that it's impossible to get a turn around or a come back but compared to games in which you have a larger map and more variables, you need more consistent and synchronize rotations. One mistake and it can be over.
In tournaments they usually compensate for more rounds say best of 3 or best 5. Mobile eSports although for some are overly simplified to be considered as a sport is still something enjoyable and entertaining. Streamers will not have millions of followers in their social media accounts if the general population doesn't like it. Also, LOL is also going mobile this 2020. So, there's an obvious market there and RIOT games as a company will not dive in something unprofitable. Well, RIOT came quite late but I do believe that Moontoon(MLBB creators) will be shaken in this coming 2020.
Note: This is just a random ramble. I'm just a hobbyist and not an expert to provide a grade A critique so please be light if there are any corrections or clarifications. English is also not my native language so do expect alot of errors on both typography and grammar.
Thank you very much for reaching this part.
Adios. Goodbye. Paalam.
See you next time.
Resources and Credits:
Timetoast
chou floss dance
family computer
onic ph vs sunsparks