Infi (Human/China) WINS the Warcraft III WorldCyberGames and 25.000,00$
This Afternoon, Infi won the WCG in Xian!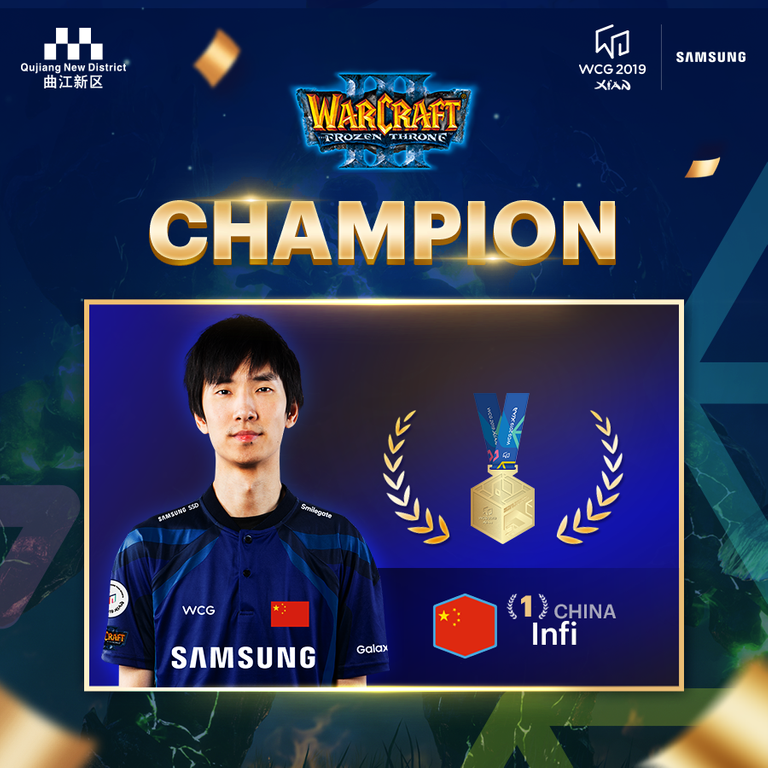 This is great news for Warcraft III
With this Tournament, another 40.000,00$ Dollar of Price Money was brought into the WC3 Scene. Only two Month after the 60.000,00$ of Price Money of WGL Summer. The Warcraft III Pro Szene is rising at a fast pace and we are just expecting an explosion of popularity after the Blizzcon (starts Friday, 1. November 2019), where Warcraft III Reforged is expected to be released. Even this very week, while the WCG are beeing held, dozens of paid Showmatch Games, small Leagues and Fan made Tournaments were played. It is save to assume, that 2019 will be the year, with the highest Price Money of Warcraft III ever - and it was released in 2002!
I'll keep you posted about Warcraft III, because I love it :))
All the Results and Price Money of WCG:
https://liquipedia.net/warcraft/World_Cyber_Games/2019
My last Posts on Wc3 WCG2019:
https://steempeak.com/palnet/@manniman/1-day-left-warcraft-iii-worldcybergames-starts-18-07-2019-line-em-up
https://steempeak.com/palnet/@manniman/the-rival-warcraft-iii-at-worldcybergames-with-40-000usd-pricemoney
---
---