source
Well, even the Bible says that "You can't enter into a strong man's house to steal his properties without binding him first!" This was almost the case between Barcelona vs Prague yesterday during their Champions League encounter as Barcelona played away from the popular Nou camp. As a Barcelona fan, of course I would definitely support my own but I knew as well that it wasn't going to be an easy game. Though I thought Barcelona would win the game by a great margin as the home team didn't seem to present any threat.
The game started on a brighter note for the visiting team (Barcelona) as their star player netted an early goal. Within 3 minutes into the game, the one mostly called "god of football" Leo Messi started a great move and combination with Arthur and it ended up at the back of the net. Barca already looked like they had buried the game but they were almost brought to a shock still in the first half, but thanks to the Barcelona goal keeper who was the major talk of the first half as he made quite some remarkable saves. Ter Steven should by all means be Germany's first choice because he has been impressive and inform as well.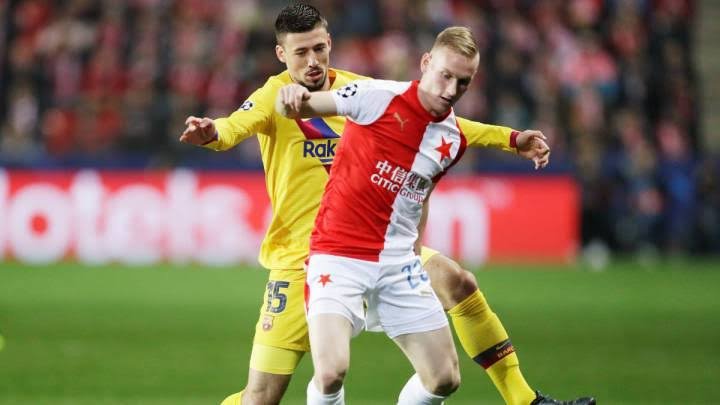 source
Second Half
Ter Stegen could not repeat his first half exploit as the home side came with full force and their pressure surely paid off as they showed some prowess in ensuring the goal came through Lukáš Masopust, who was very spectacular in the first half, as he picked out Jan Bořil just five minutes into the second half and Slavia were back on normal terms.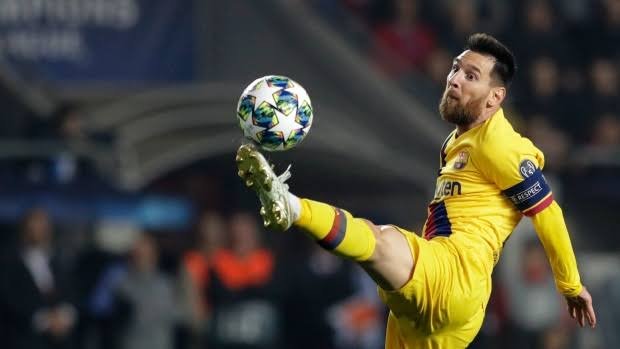 source
I don't know how it happens most of the times, as long as Leo Messi is on the pitch, magic or fortune must take it's cause, lol. Though I must say that the pressure that came from the home team would have made many to conclude that they were going to snatch 3 points from the game because they looked dangerous and were pressing for a second goal. But that pressure was put to a halt when Leo Messi was presented with a free kick which he took perfectly well, though it didn't go through into the net but Luis Suarez was present to do justice to the rebound. It was later analyzed that it was an own goal from Peter Olayinka, thereby making Luiz Suarez European goal drought to continue.
Looking forward to the next champion league fixture
Thank you for reading!