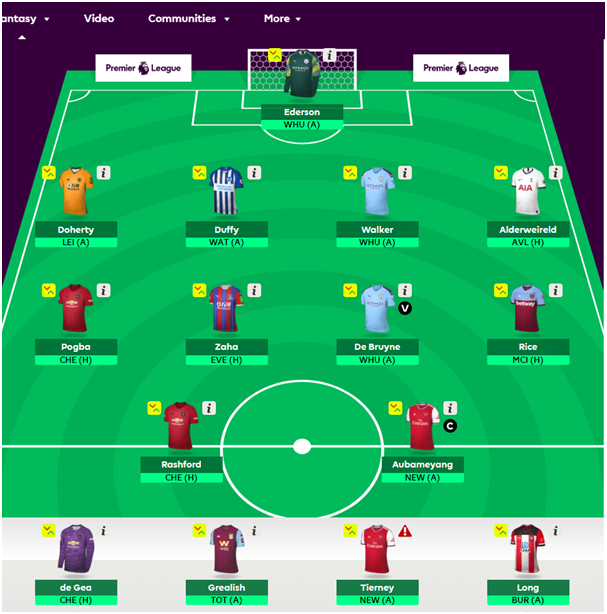 Premier league is back.
For everybody in the know it's that time of year again. The first game of the season starts at 8pm tonight with Liverpool at home to Norwich. With that in mind it's also the last chance to submit a team for fantasy football before the first week starts.
You can still enter one after that but it will put you at a disadvantage. The one above is my final team before the season starts and I'm fairly happy with it. Taking a small chance on Tierney as he is out injured but I really rate him as a player.
On STEEM we have two fantasy leagues to my knowledge. (If there are more that are out there let me know in the comments.)
The first one is here by @acidyo and has been running for the past two years.
https://steemit.com/steem/@acidyo/steem-fantasy-premier-league-3-is-here
[Code: s45brd ]
The second one here is by @blanchy
https://steemit.com/football/@blanchy/sportstalk-social-fantasy-premier-league-500-sbi-and-50-000-sports-tokens-to-be-won
[Code: 0lvhqd ]
Join the fun
I know that we all start the season with great intentions but I love that we have these leagues based on STEEM. We can do so much more by writing about progress and transfers as well as the league and the other competitors. It gives us great incentive to keep playing and keep our team up to date. With STEEM and sportstalksocial it adds a different dimension to the competition and should make it a lot more interesting.
I'm looking forward to the start of season and will be keeping this up to date as well as hopefully putting on a few bets along the way.