Week 3 points.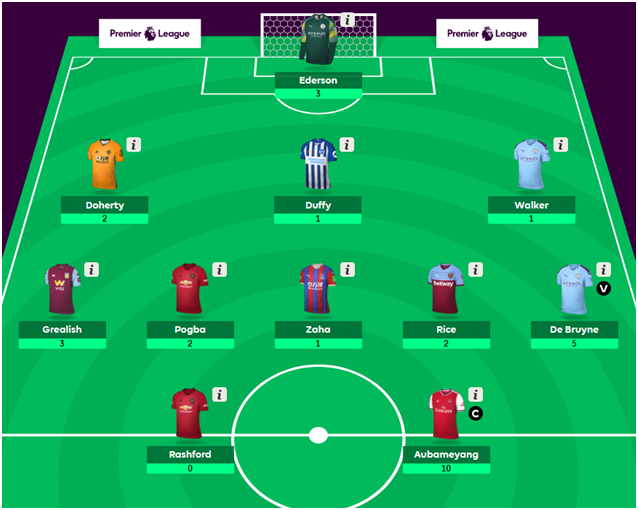 This was a poor week for my team overall.30 points total.
Didn't manage a clean sheet between any of my defenders or keeper with City shipping a goal, with wolves and Brighton players making up my back 5.
Midfield was no better and it might be time to swop out Pogba for a more consistent player like Salah. De Bruyne and Aubamayang were my only to players to score 5 points and the rest were mostly 1 or 2 pointers. Shocking stuff.
Zaha has been invisible so far this season and might have had his head turned during the transfer window. Normally he is a standout player for Palace and is involved in everything that they do.
I'll stick with Rashford to lead the line but disappointed he hasn't nailed two penalties for the past couple of weeks to add on some points.
Week 3 results.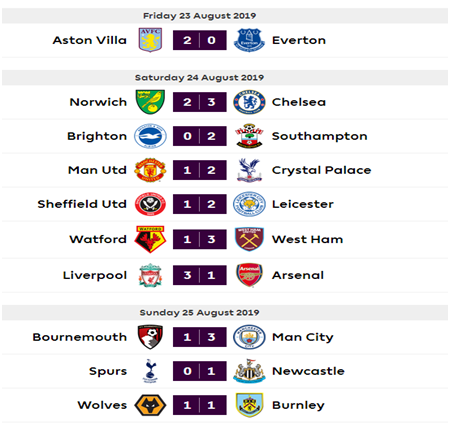 If United can't beat Southampton this weeks its all the one and they should just give up for this season. City should be a handy win and there are a lot of 50/50 games over the weekend. I think i'll swop captains and think about bringing in a Liverpool attacker for now. That should do something to help me out for the next round.